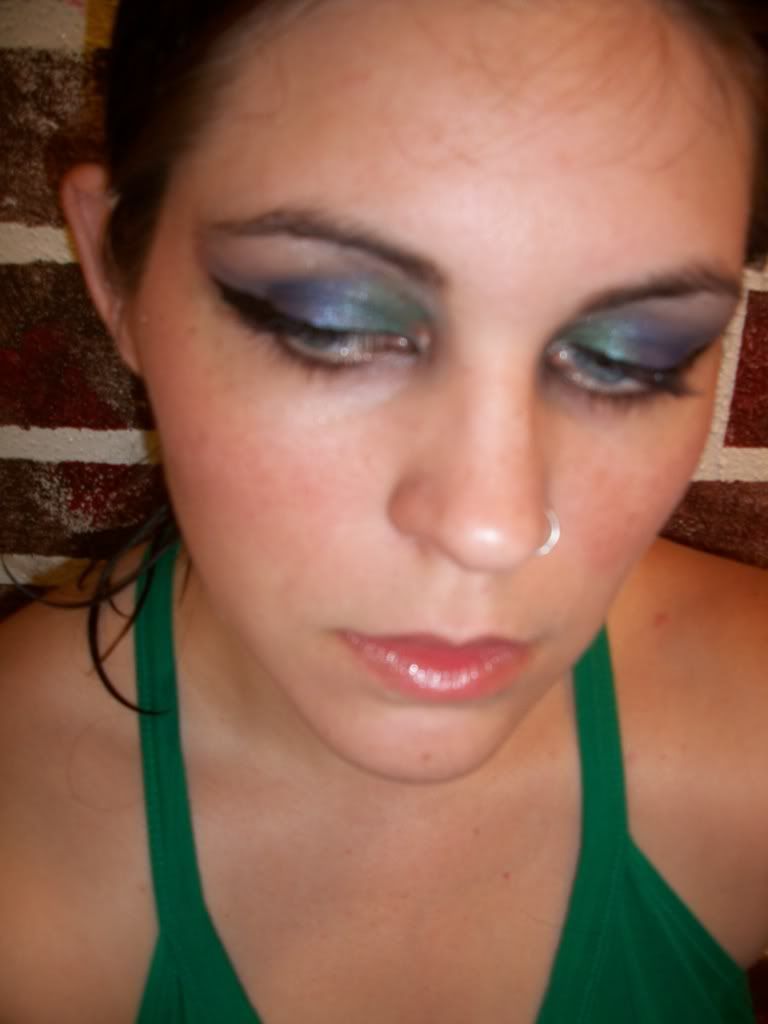 I live in Austin, and I went on a hike early this morning... during my exercise I decided that I would create an eye look to pay tribute to town lake. For those of you who don't know, town lake is right next to the bat caves... so that's why my "winged" eyeliner is oddly shaped.
This one is a bit tricky... Of course I applied my Primer, and then pixy epoxy to lid, crease, inner v, and under eye. Then, I applied GDE "Boyfriend Sweater" to inner v and under eye. I created a wide vertical v in the middle of my eye with Shiru "Lance the dragon trainer" on lid and crease and Shiru "Articuno" on top leaving the outer corner and part of the inner free. I then applied Detrivore "Amazon" to the inner portion of lid to crease and Detrivore "ophelia" to the remaining inner shade area. Next, I applied Shiro Mew to the outer corner and up to the brow. I blended well. I used my Erzuli naturagel eyeliner in black to apply the winged liner to upper lash line.
Face: Meow cosmetics pampered puss mix: Himalayan 1+2
Cheeks: Detrivore "Gallows"
Lips: a little bit of hempseed oil and vitamin e