I decided to do a pink look today, to cheer me up after the poopy day I had. There was a SUPER unprofessional situation resulting in the loss of the majority of my Saturday. It's resolved now, and I was apologized to, but I'm still frustrated that it even got to the point it did. ANYWHO... Here are some pics and a tutorial, for those interested!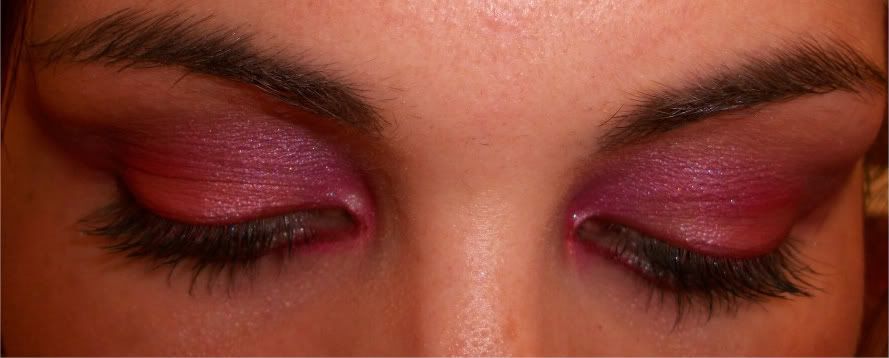 Eyes:
Apply ANF primer and pixie epoxy
inner v and under eye: Aromaleigh sonic Rocks "psychocandy"
Detrivore "sexualis" on lid and into crease
GDE "phyrra" crease
Shiro "mew" as highlight
Aromaleigh sonic rocks "tempted" tightly along the crease on the outer 2/3 of the crease and upper lid
Lined with aromaleigh sonic rocks "tainted love" (mixed with ANF "fix it") upper and lower, extending out
after the tail dried, I blended for a smokey cat eye
CG basic black pencil to lower water line
Lashes: boots no7 extreme length "black"
Lips: Fyrinnae "Glitter Kittiez"
Face: meow cosmetic "pampered puss" mixture of 1part frisky himalayan and 2 parts sleek himalayan
Cheeks: Physician's formula healthy wear spf 50 bronzer in light
Meow cosmetics blush "flirt" on top