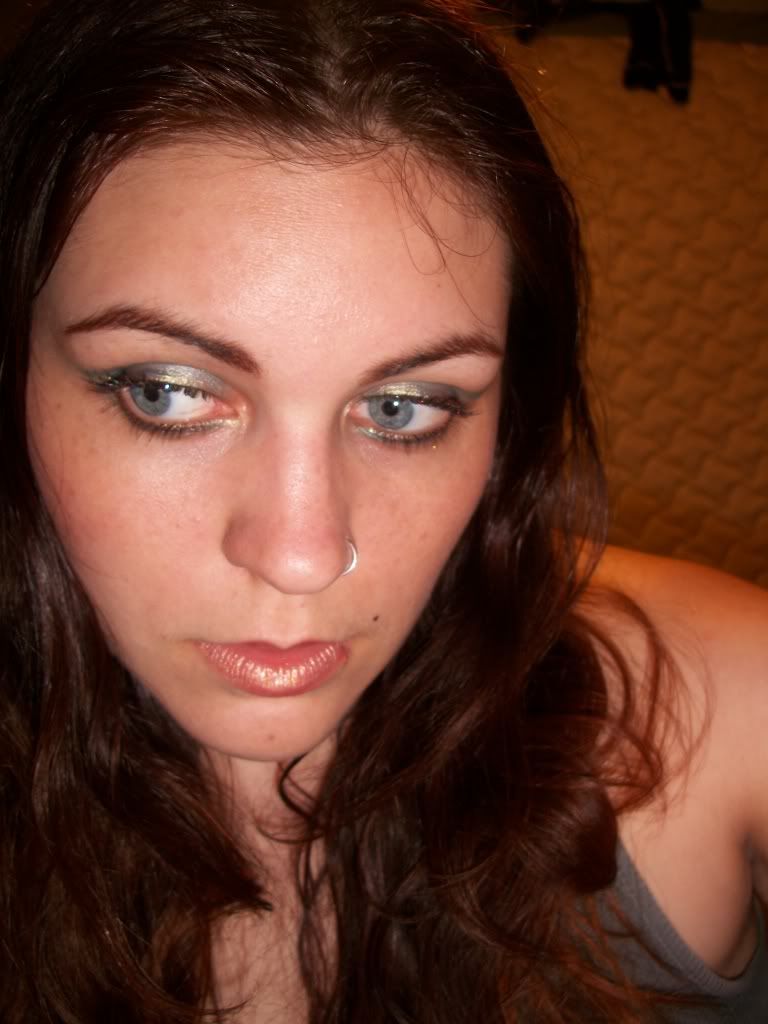 My friend, Polly, also did my makeup. Unfortunately, she didn't give detailed instructions as to what she DID... just products she used. However, this opens the door to possibility. I wonder how many different looks could be created using these same products with the minimal instructions she gives?!?!?!?! Please link to it if you have any to share. ^_^
here are a couple pics with the product listing underneath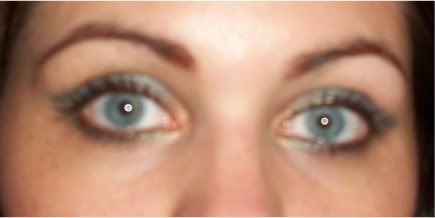 Face - Meow Pampered puss face powder (she used mine, it's mixed 2 parts sleek himalayan and 1 part frisky himalayan
Blush - Meow "flirt" and Morgana Minerals "fortress"
Black Liner for beauty mark
Brows - meow browbeaters in auburn
Eyeshadow - GDE "Dirty Jeans"
Detrivore "Brine"
Detrivore "Ophelia"
Eyeliner - "intense black" small line top lid
Bottom Eyeliner - fyrinnae "sleepy hollow"
Mascara - (I was already wearing 100% pure in black tea) She put on a silver glitter gel mascara. I think it was glitter sniffer.
Lipline - Morgana "fortress" fill in with Fyrinnae "Romantique"