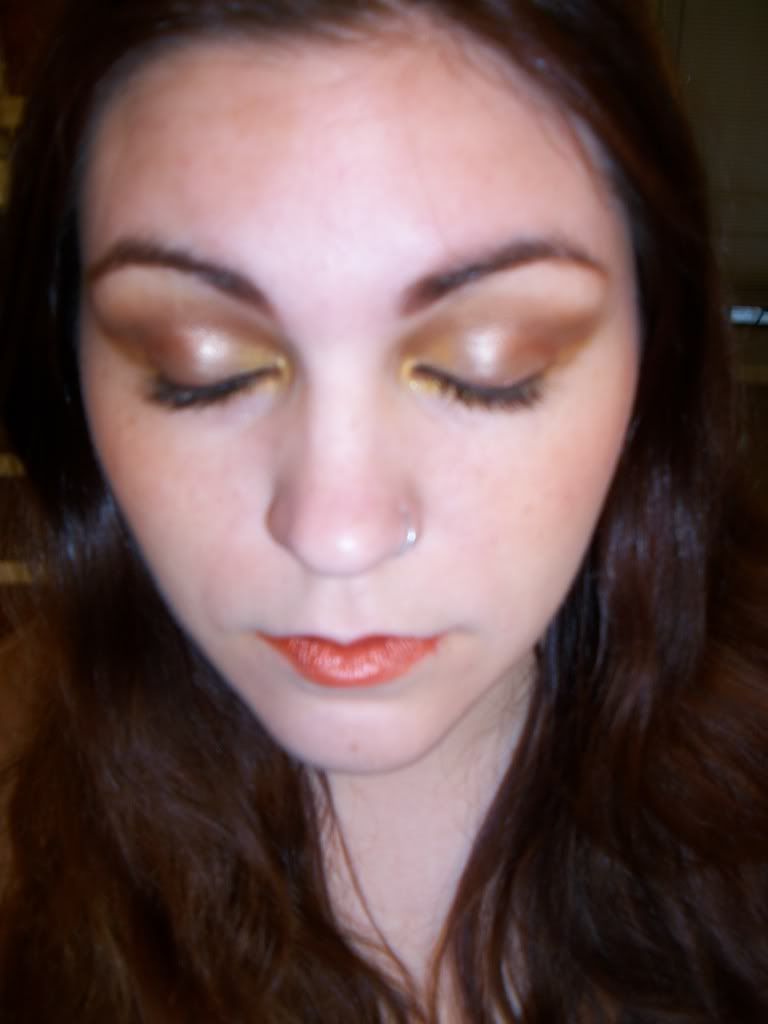 This look is pretty easy.
After my meow mixture (2parts sleek himalayan 1 part frisky himalayan) and my bronzer (physician's formula healthy face spf50 in light)
and my oily lid primer from ANF as well as my pixie epoxy application,
I began with charmander on the inner v extending 1/4 of the way on the lid and completely under the eye,
s.s. anne over the lid, brock the rock in the crease,
and vulpix the outer 1/3 of the lash line connecting to a similar line thinly (and tightly) drawn from the outher 1/3 of the crease above the lid, but before the crease accent color.
After that I lightly brushed a bit of charmander above the brock the rock for good measure and applied some morganas minerals lipstick in pumpkin eater.
add some erzuli gel liner thinly and some boots no7 mascara in black and...voila! dunzo.