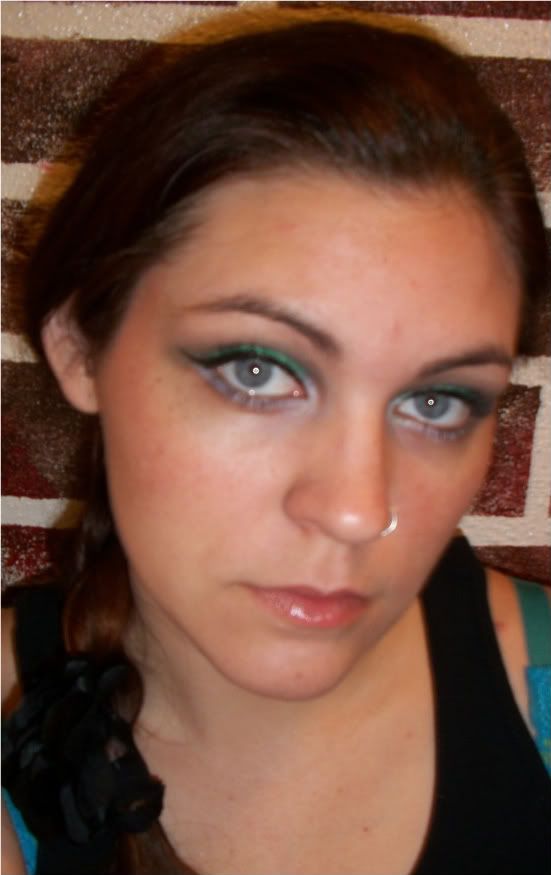 I did an all GDE look today. I used the Jessica Harlow collection and pretty much followed her
tutorial, but slightly modified to make it less intense, used pixie epoxy as my primer, used boots no7 mascara, and lined my upper lashline with Erzuli to create a winged, cat look.
For those who may not be familiar (or who don't want to watch her vid)... Lid was "shamrock"; inner v, under eye and highlight was "disco white", and crease was "ladies night"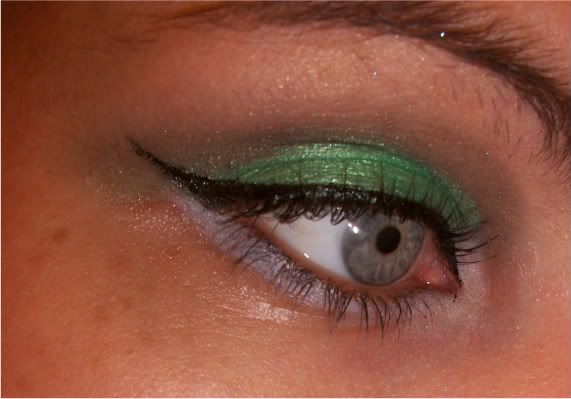 Please pardon my eyebrows.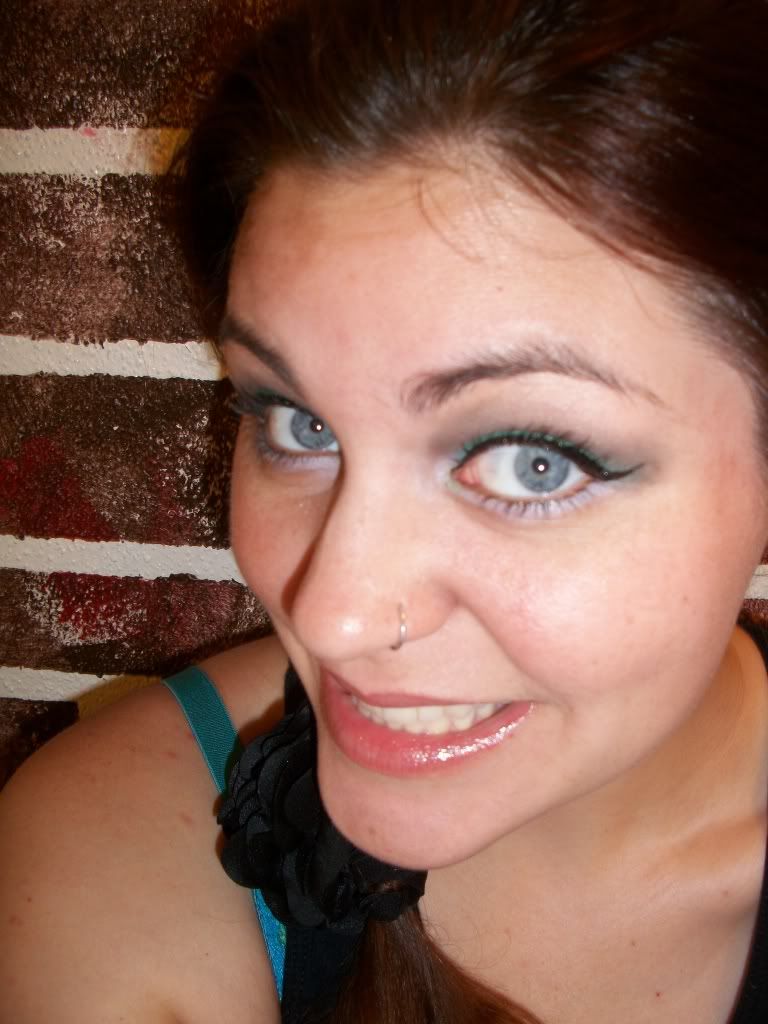 My face: Meow
Cheeks: Detrivore "Gallows"
lips: vitamin e and hempseed oil mix