Below is a pictured tutorial of my awesome Idea to not waste, save money, and create custom nail polish colors!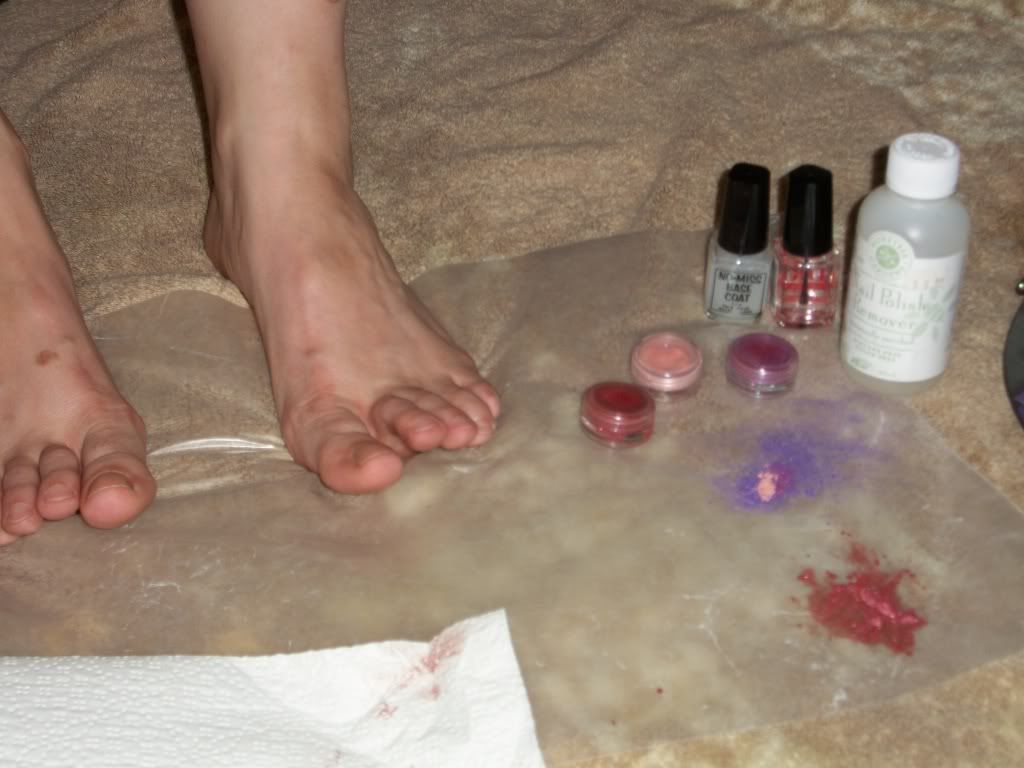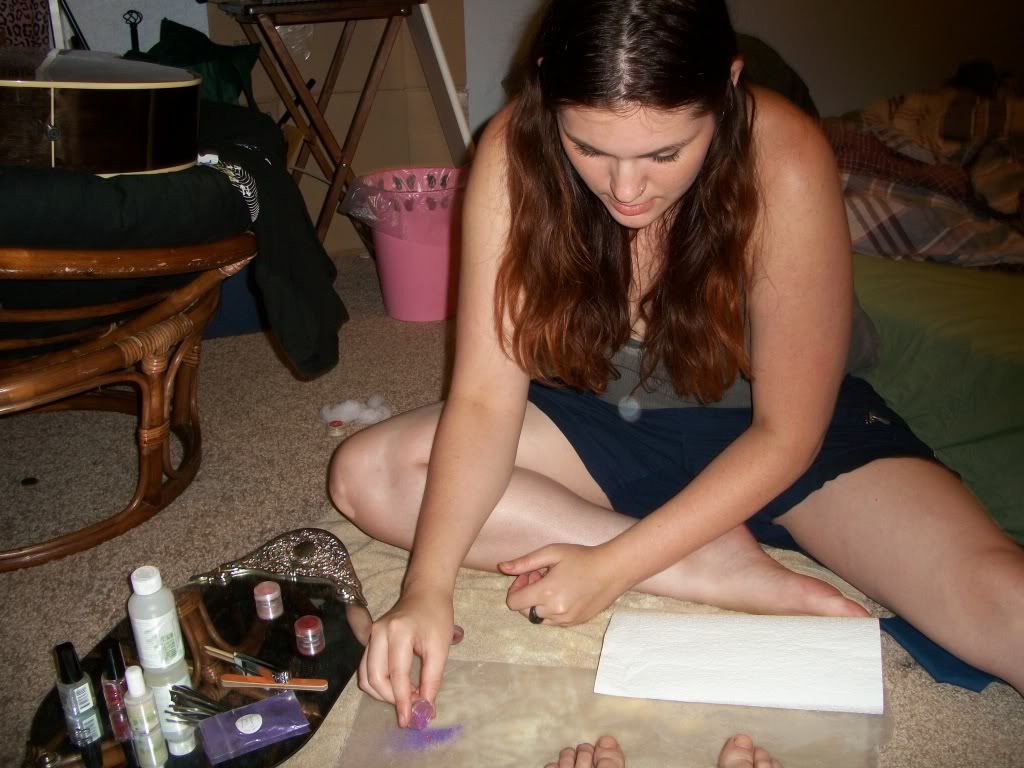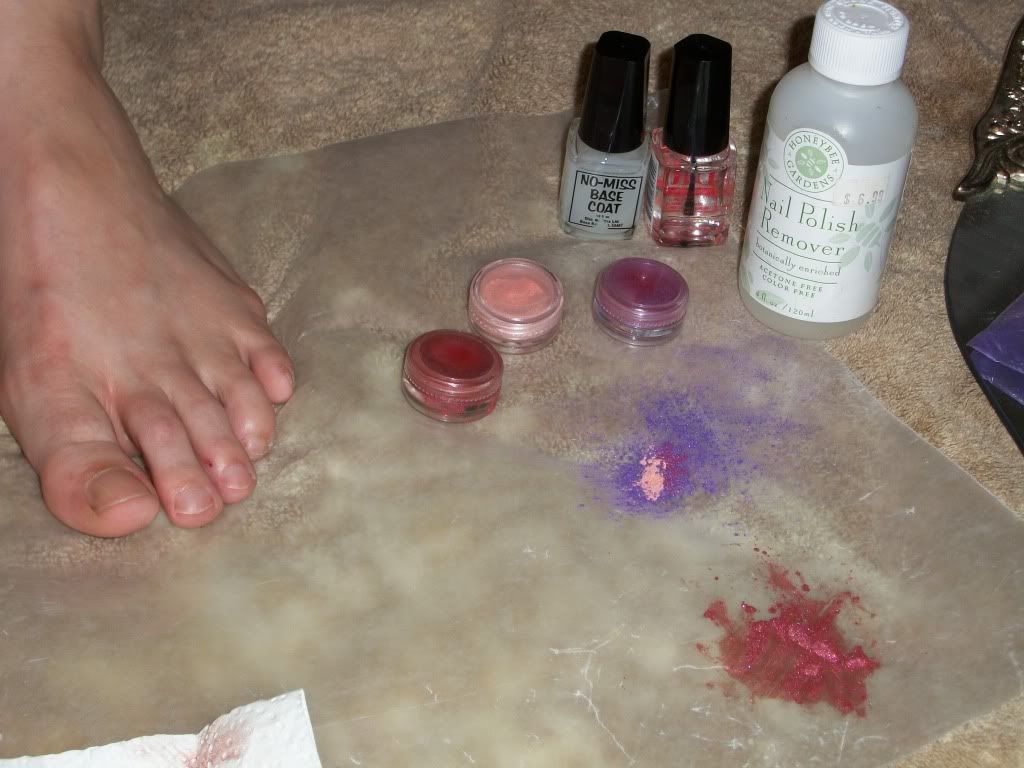 What you need:
Wax paper
paper towel
clear nail polish
nail polish remover
Step 1: Lay out your wax paper and paper towel.
Step 2: Select the color(s) you want to use from your mineral cosmetics stash.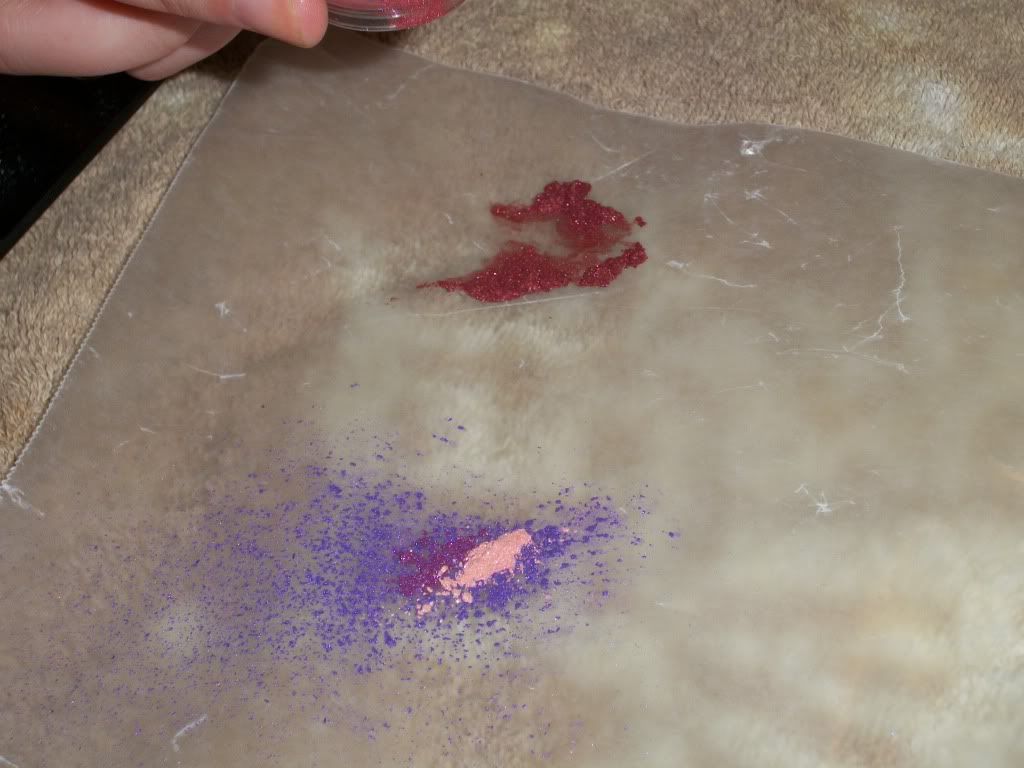 We chose to mix:
Screaming purple (the all natural face)
twinkle twinkle little bat (fyrinnae)
&
titania (fyrinnae)
to create a custom color.
(We also uused candy coated by fyrinnae for an accent color)
As you can see, we have a little pile of mineral on the wax paper.
Step 3: Pour some nail polish into the cap
We used honeybee gardens
Step 4: Dip brush from clear nail polish (we used no miss base coat), then into pigment and paint.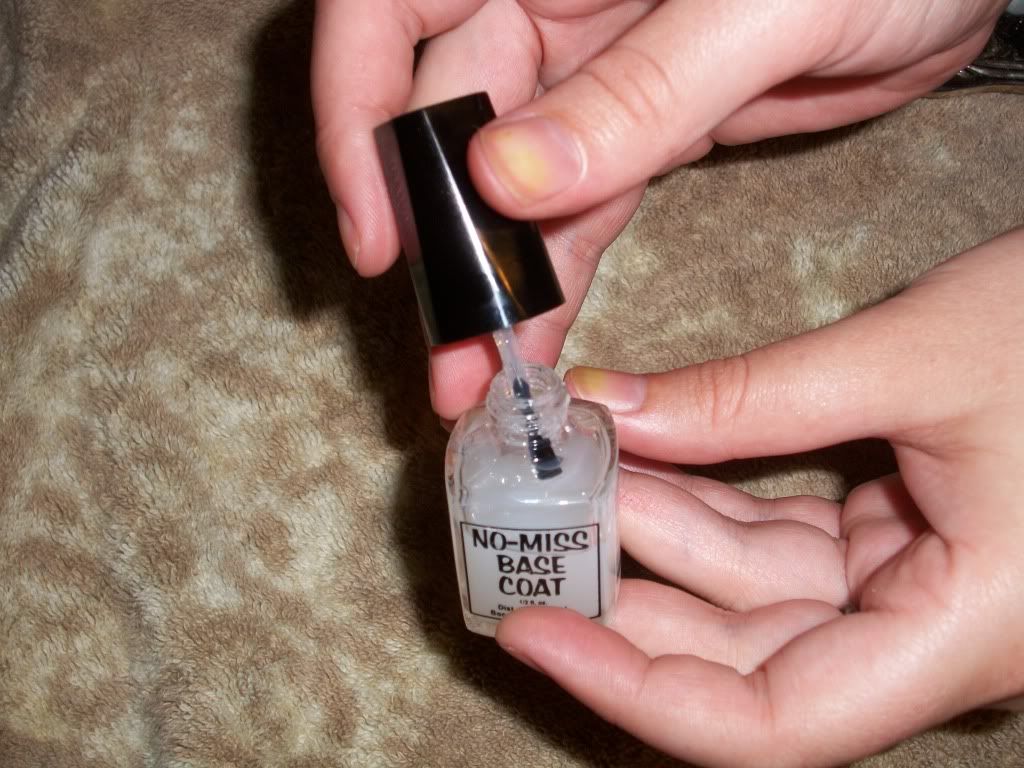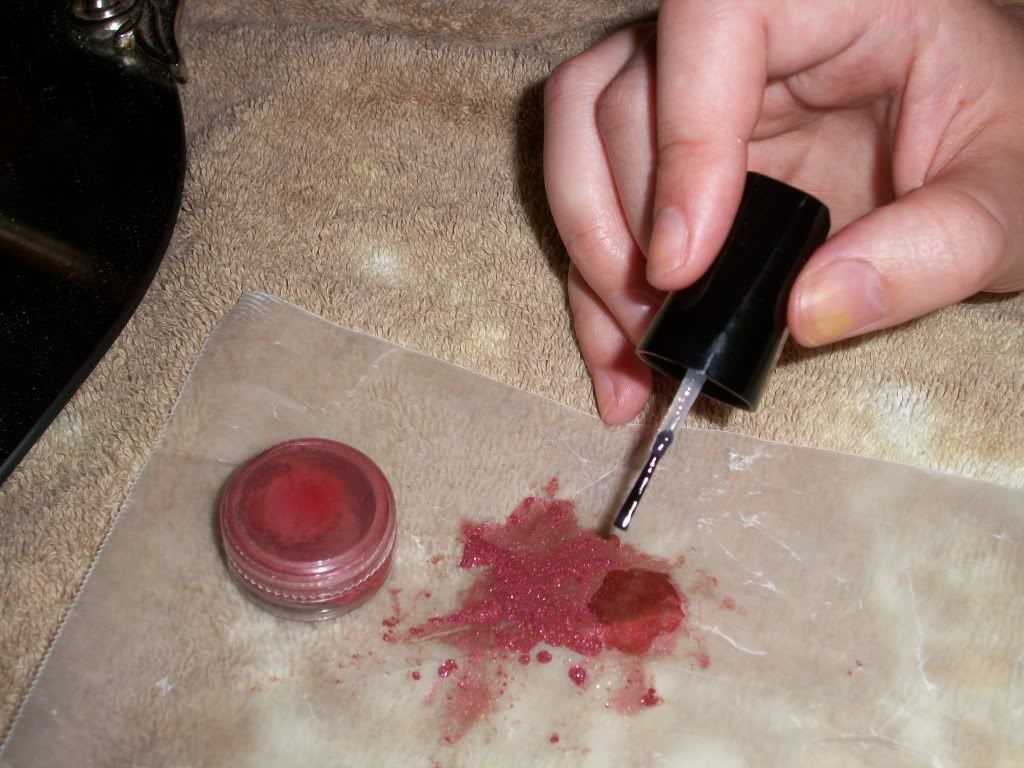 Step 5: When paint is exhausted, dip into cap and wipe with a paper towel.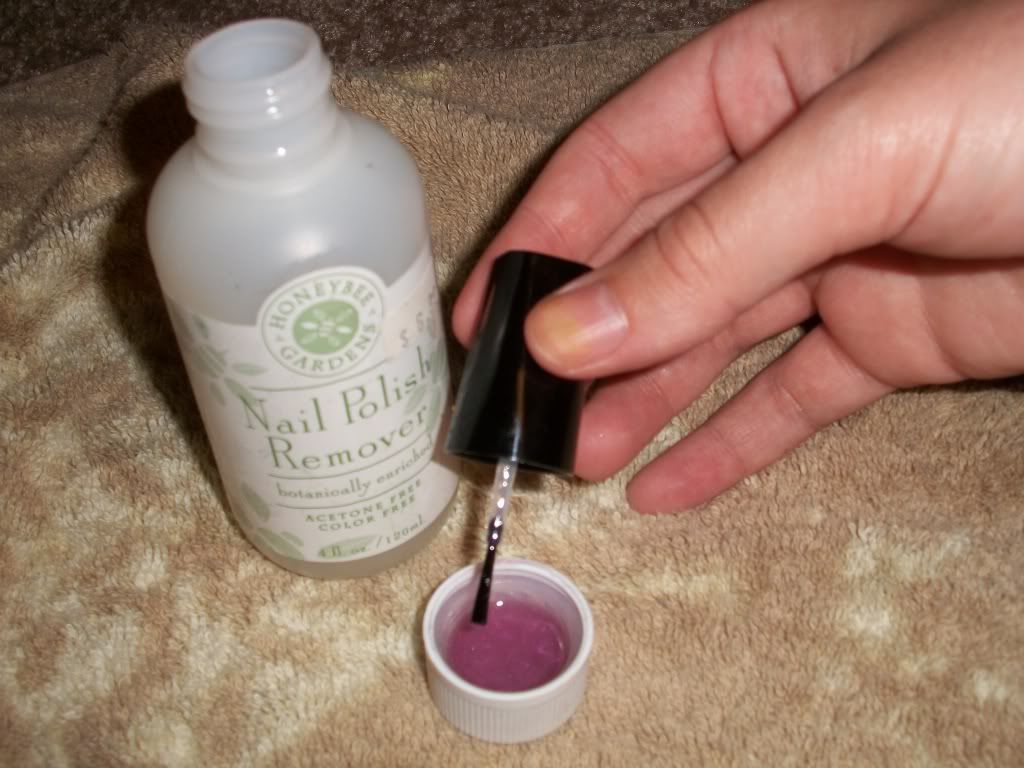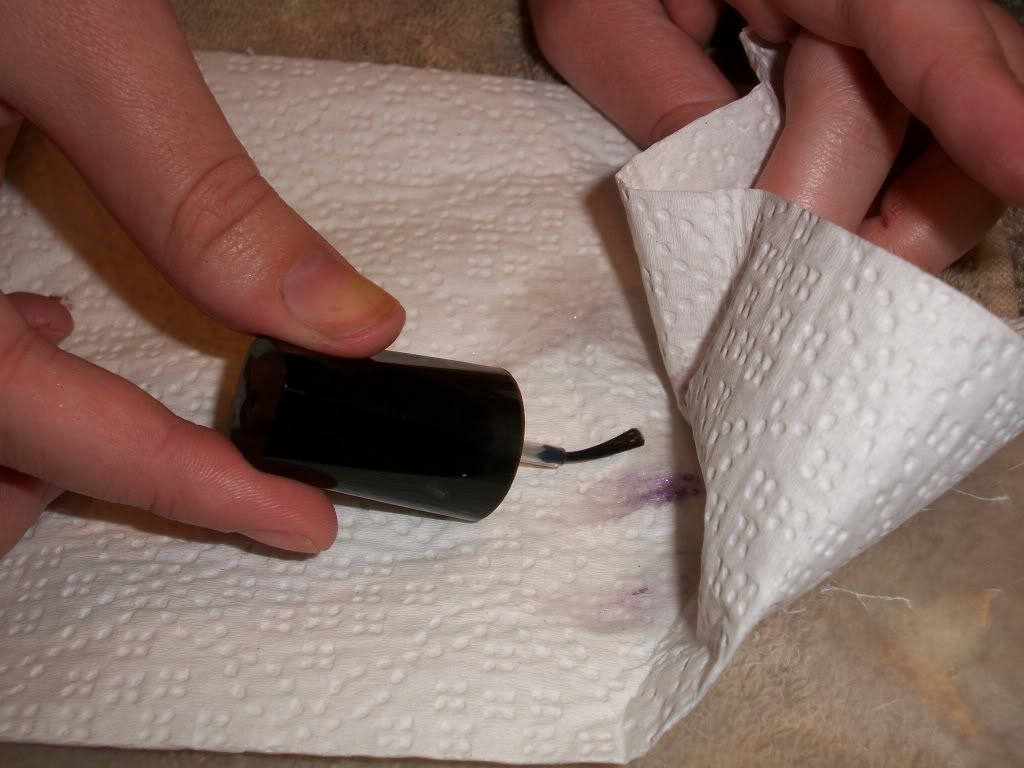 Step 6: Repeat steps 4 & 5 until all are finished.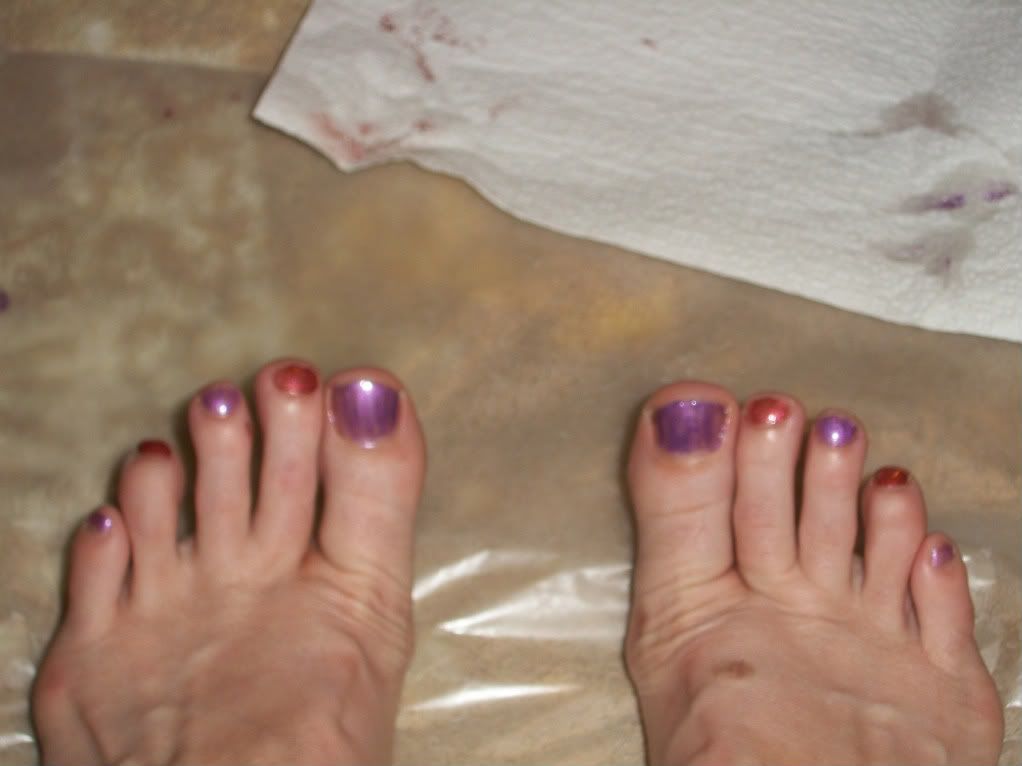 Voila!