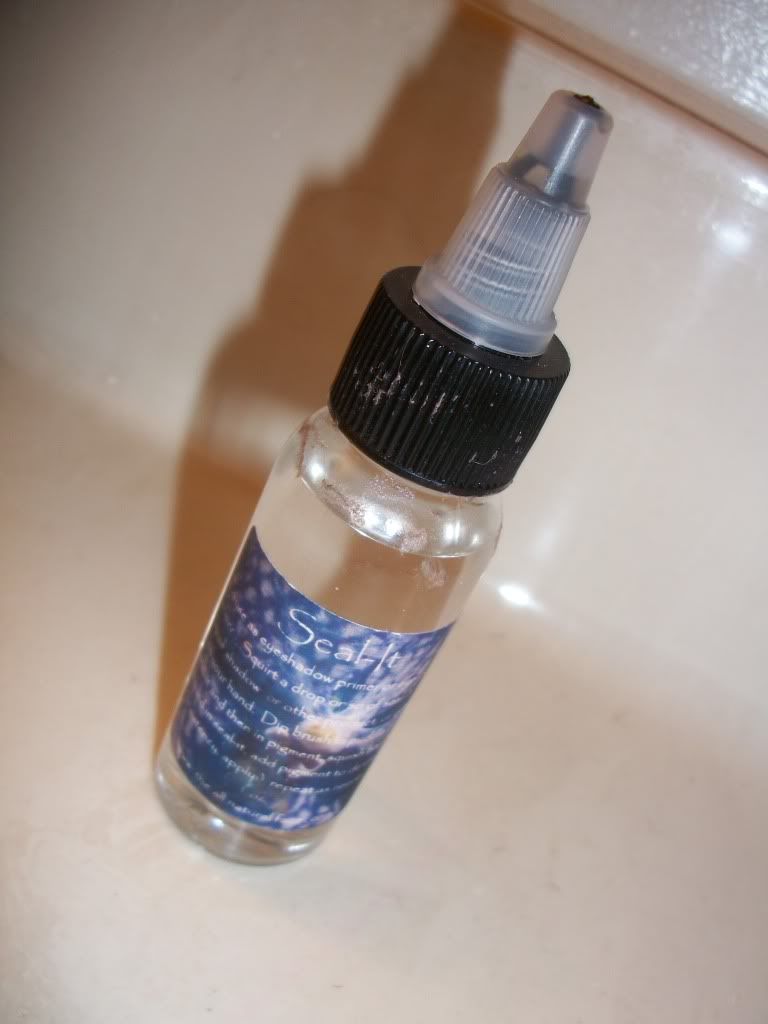 The all natural face "seal it"
I stumbled upon this indie mineral makeup company on Etsy looking for an all natural eyeshadow primer for my oily lids. I had read some good reviews of them while digging through makeup chat rooms for the hippie-goth type (like me). I wish I could remember what one... but I recall a belly dancer recommended it, and if a performer could wear it... then I thought I'd give it a try, too. Another reason why I bought it was that it's relatively inexpensive. I'm happy to say...they did not disappoint.
I also got their seal it for foiling, wetlining, etc. I have a post reviewing all the indie primers I've tried (which includes the ANF primer referenced above) However, I haven't really reviewed the seal it because it doesn't fit in that category. So here goes... it gets my seal of approval (pardon the pun) It comes in an easy to dispense bottle, doesn't aggravate my eyes, and makes all the difference when foiling. It also works pretty well when I dab it on before applying pigments. Of course, it's not as awesome as pixie epoxy... but it's also far more... natural (again with the puns, sorry!)
On a side note, I got a couple of free eye pigments and a trial sized whipped bronzer for free with my purchase... The pigments were a little too light and shimmery for my taste and the bronzer a little too thick (I might just be too used to mineral ones by now) but the quality still seemed good. They were well blended, not chalky, and didn't appear to be straight up repackaged anything. So... that's good.
Anyone else tried the all natural face? What did you think?