Today I decided to do a blue look.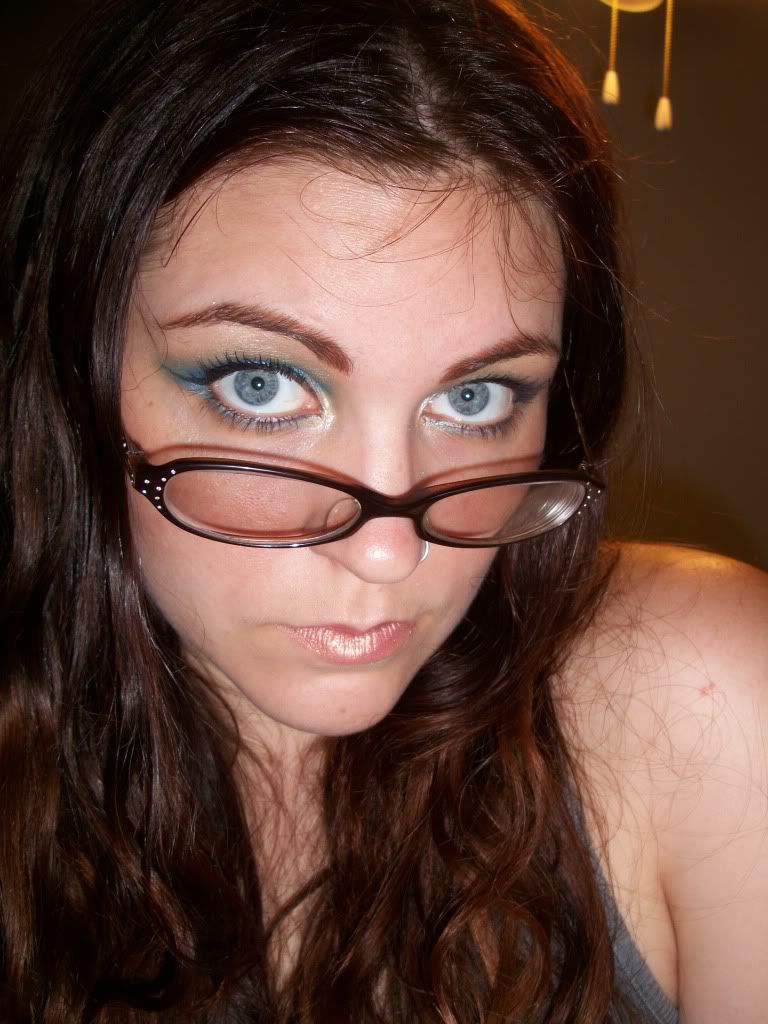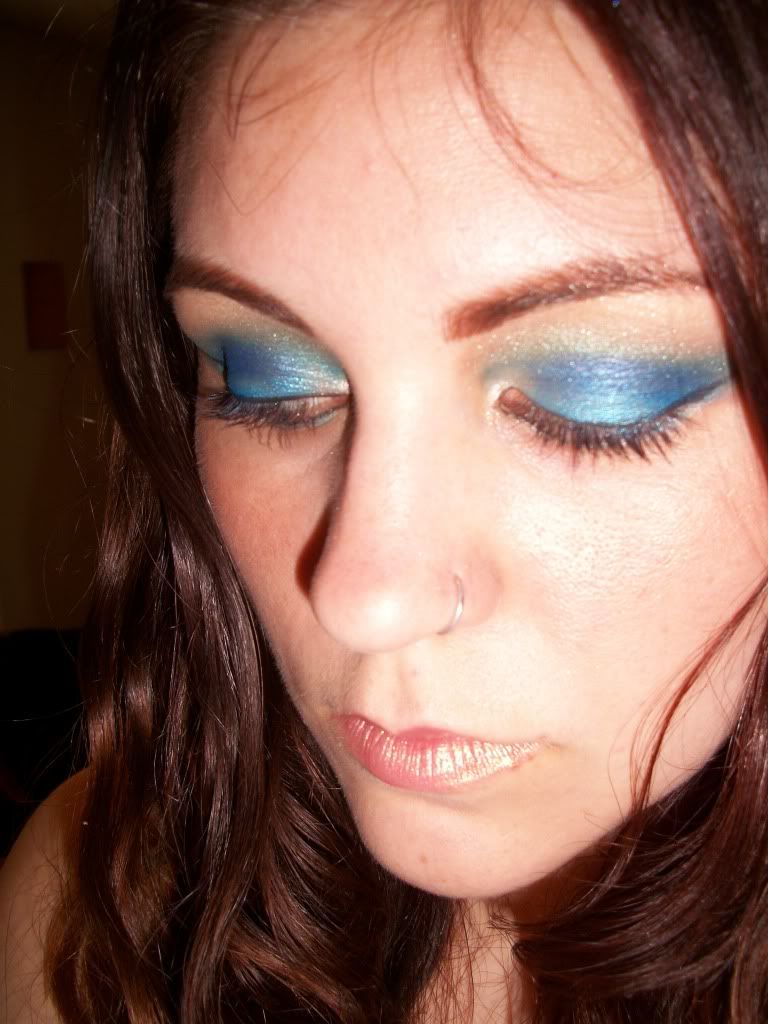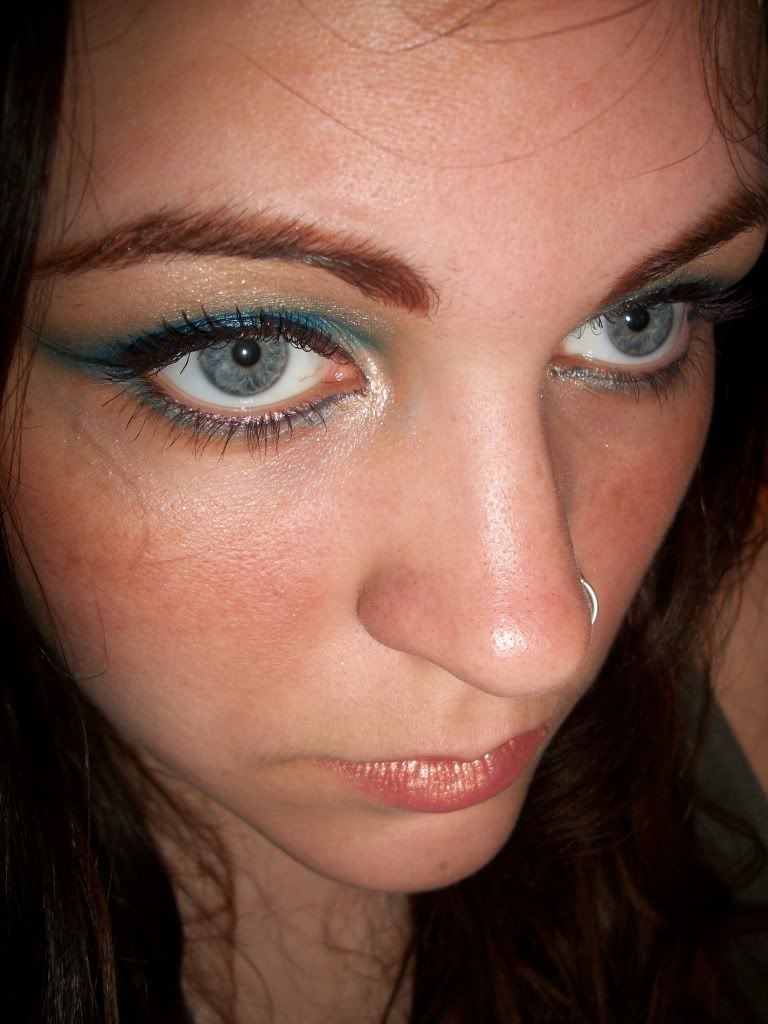 Face: Fyrinnae silica gel primer
Mixture of meow inquisitive himalayan (2 parts) and frisky Himalayan (1 part) pampered puss mineral foundation
Fyrinnae mineral finishing powder: Clear
Cheeks: Meow firefly bronzer "thong" applied on cheekbone and creating a v from the inner apple to below the cheekbone
Brows: Meow Browbeaters in Auburn
Eyes:
Apply ANF primer and pixie epoxy
Then, lightly brush Meow scandaleyes "Monica L" as a highlighter right below the brow using the ecotools blend brush.
Next, apply meow wild child "sexpot" to the inner v and out approx 1/4 of the way onto the lid and under the lower lashes using an ecotools smudge brush
Then Detrivore "ophelia" to the lower lash line using an ecotools smudge brush.
Then, put shiro "squirtle" all over the lid
Next, Detrivore "brine" to the crease using the fyrinnae crease brush
and then shiro "lance the dragon trainer" tightly along the outer 2/3 of the crease, between brine and squirtle graduating to be a little thicker on the outer corners using the same crease brush
Apply meow wild child "geek cred" along the outer 1/3 of the upper lash line using the ecotools smudge brush and creating a v with the outer 1/4 of the crease.
Then aromaleigh "celeste" above "brine" lightly, making sure to leave a bit of the "monica L" showing at the top.
Lastly, I used ANF seal it to foil fyrinnae "Arcane Magic: Sorceress" along the upper lash line and lower line with an angled brush.
Lashes: 100% pure "blackberry"
Lips: Fyrinnae Romantique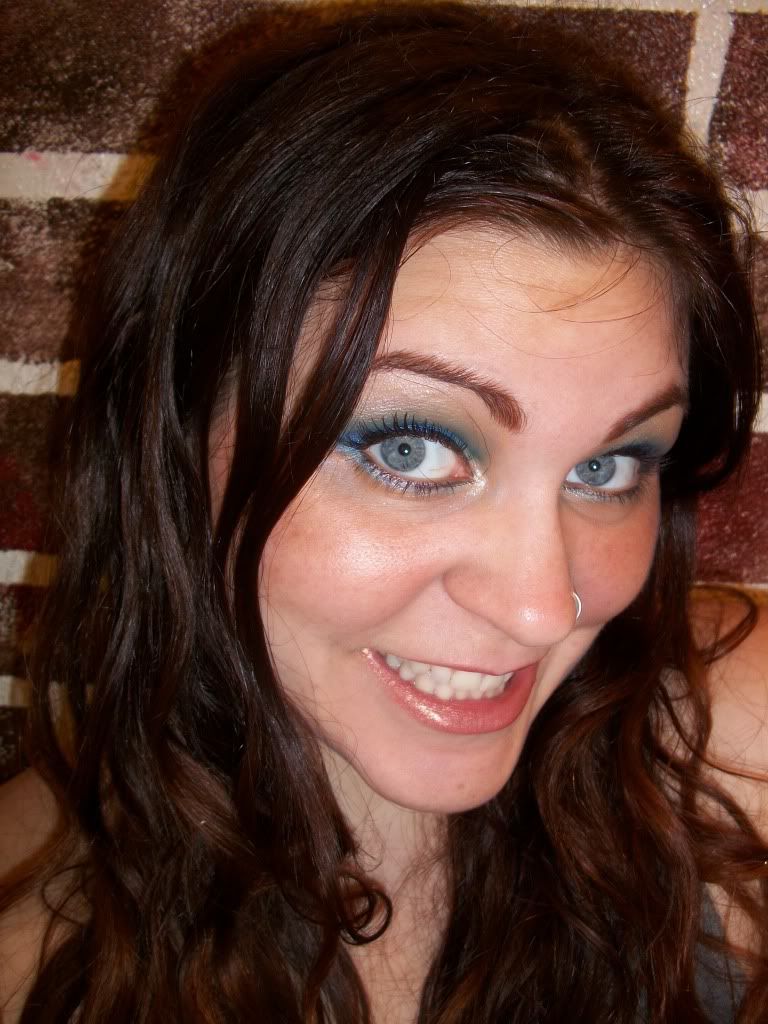 SMILE!