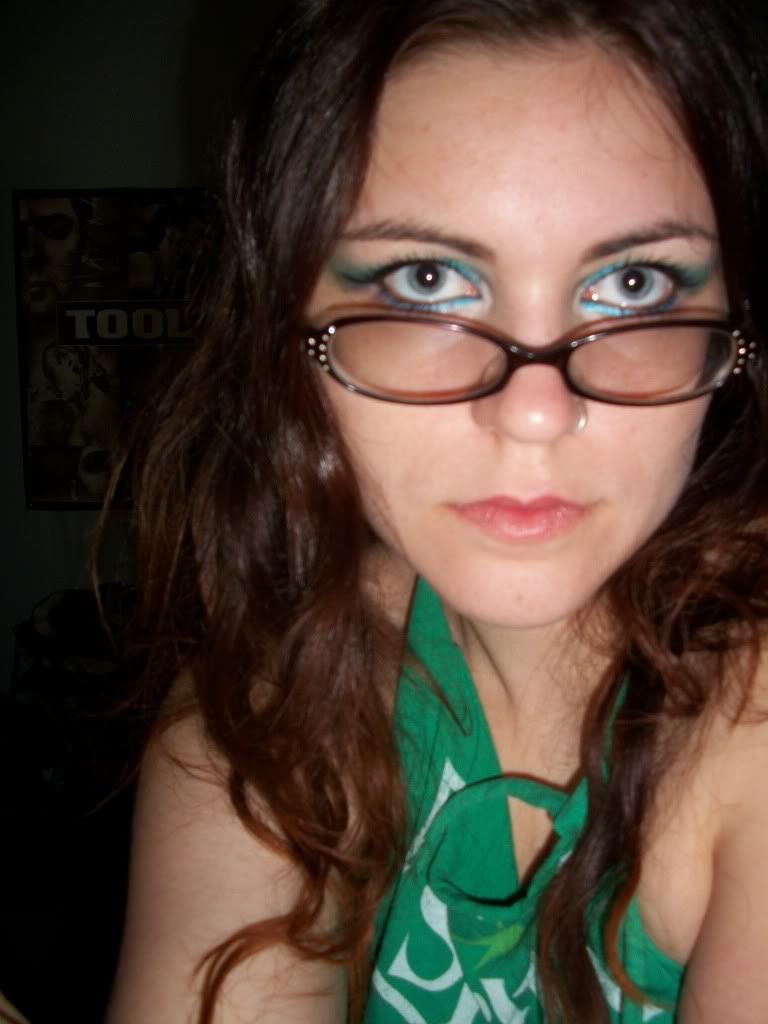 Forgive my hair in this pic... have no clue what it was doing. hahaha.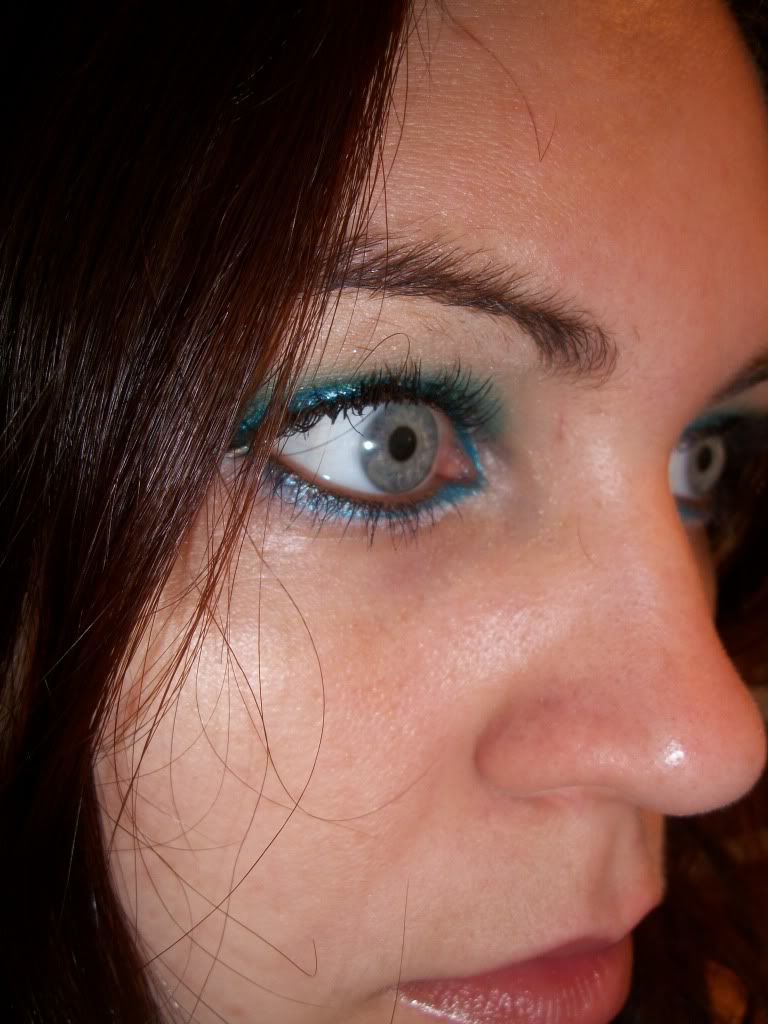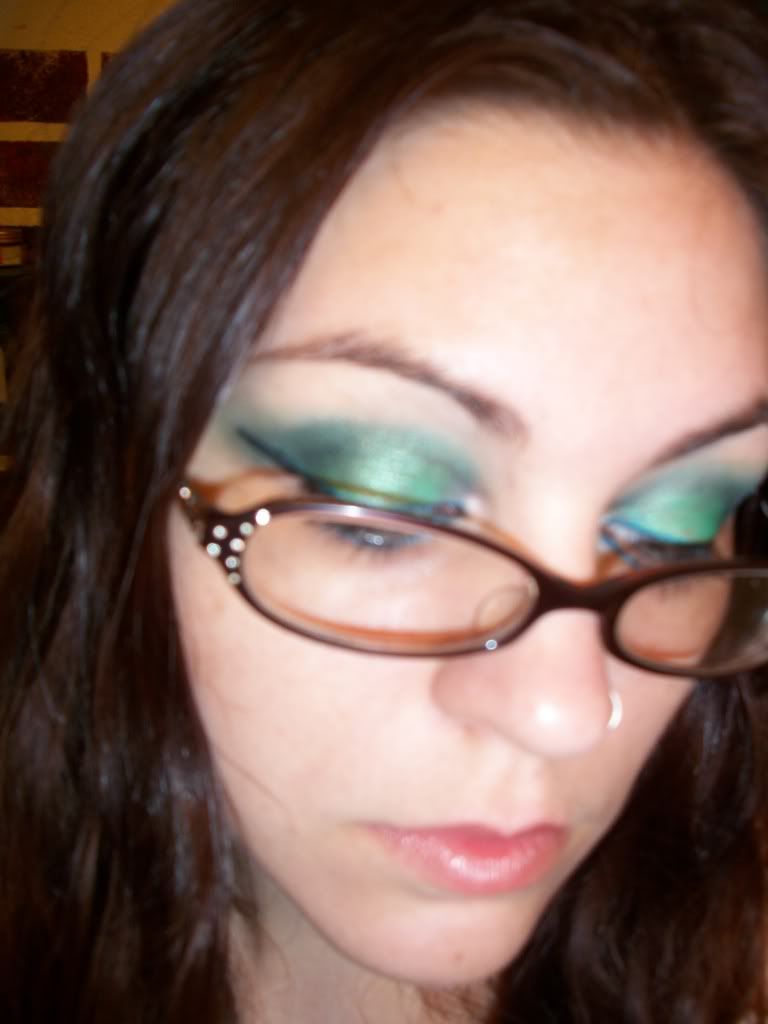 Face: Mixture of meow inquisitive himalayan (2 parts) and frisky Himalayan (1 part) pampered puss mineral foundation
and
physician's formula healthy face spf50 in light
Cheeks: physician's formula healthy face bronzer spf50 in light
Eyes:
Apply ANF primer and pixie epoxy
GDE "disco white" to inner v and under eye as well as for highlight
GDE "shamrock" all over lid
Shiro "bulbasaur" thickly to crease
Aromaleigh "googoomuck" tightly along outer 1/3 crease
shiro "hyper beam" in crease
mixed shiro "squirtle" with ANF to create a paste and applied as a liner to upper and lower
line upper lash line with erzuli black naturagel mineral eyeliner outer 1/2 graduated with bent liner brush and extend lightly to create a tail
Lashes: 100% pure "blackberry"
Lips: herbal mineral rosie lip butter