Keep forgetting to post this... My Black and Yellow nails... I LOVE THEM!!!!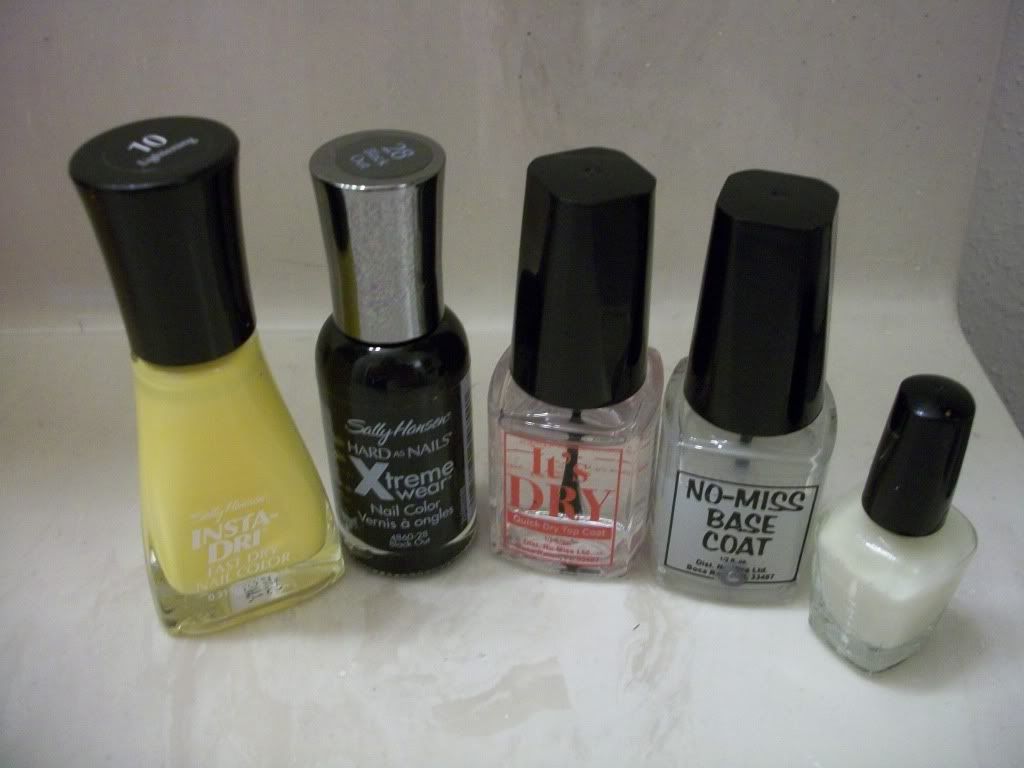 These are all the products I used. That Black nail polish is my go to... the other was actually a friend's yellow... but I'm in bee sting sessions so if I can't think of another color I'd prefer I generally stick with black, yellow, or some combination thereof.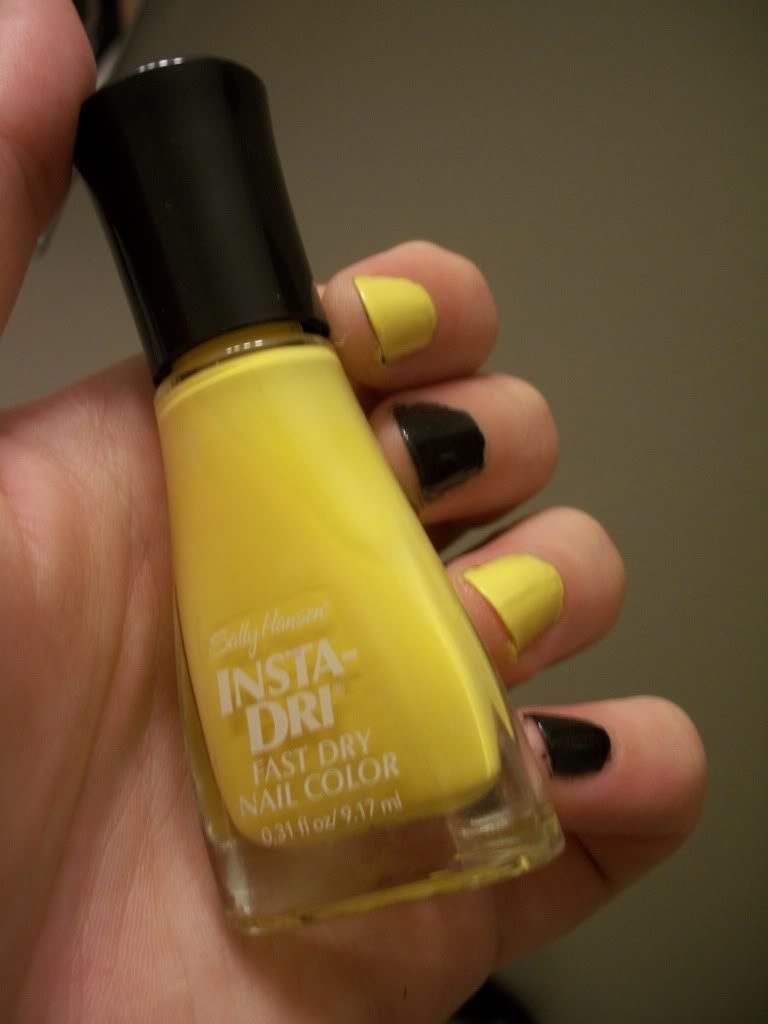 This is the preeety yellow!!!! And the awesomeness that is my nails!