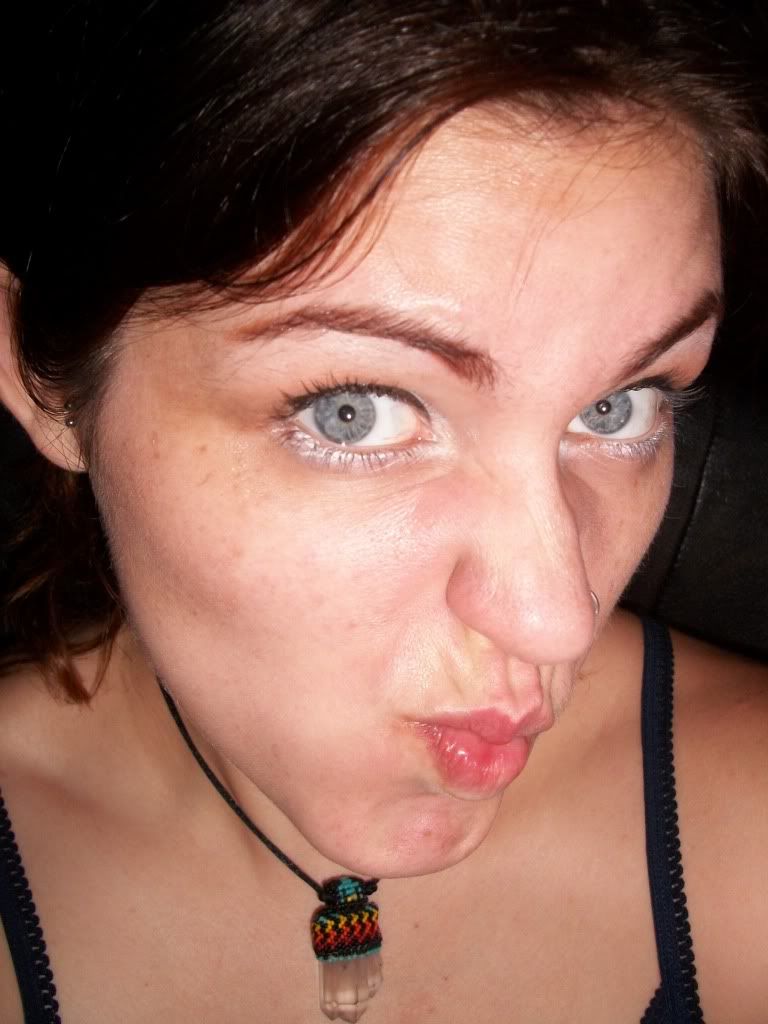 Today was a very neutral/natural look...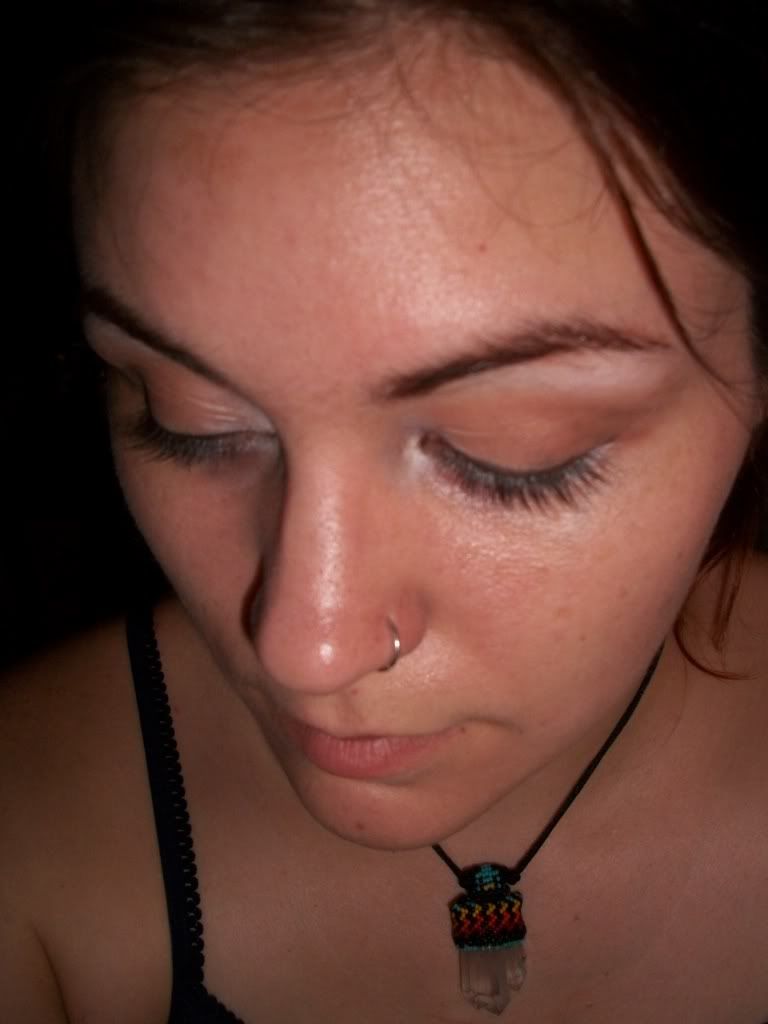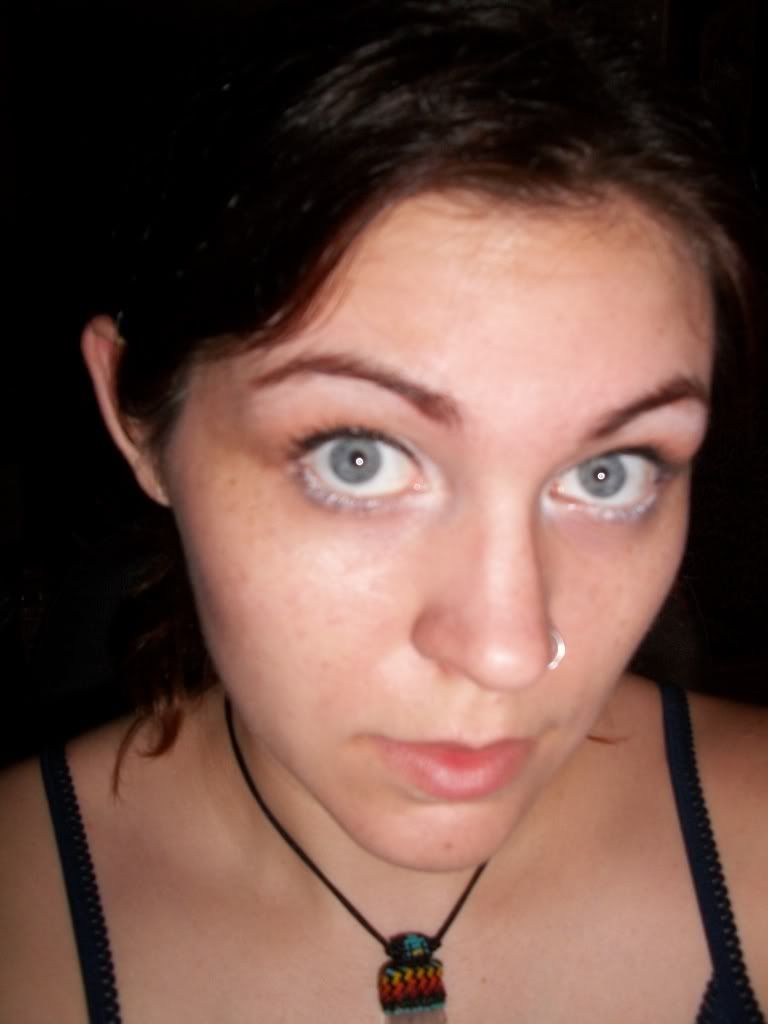 I decided to give the e.l.f. primer another try today. I only applied it to lid and into crease
I used NYX pencil in milk under eye, on water line, inner crease, blended into 1/3 of lid, and to highlight
AL "latte" patted over lid and into crease. I also blended with milk slightly so the change wouldn't be so stark.
AL "eros" to outer edge of crease lightly
e.l.f. brown liquid eyeliner from the 3 piece back to school collection
boots no 7 mascara
I used Physician's formula healthy wear spf 50 on face
and applied the bronzer as a highlight
I'm just wearing whatever lippy is around for my lips today. I generally enterchange the goth rosary sun of psalm lip balm and the Alba coconut cream lip balm.
I also did this for my friend, Polly... preeety!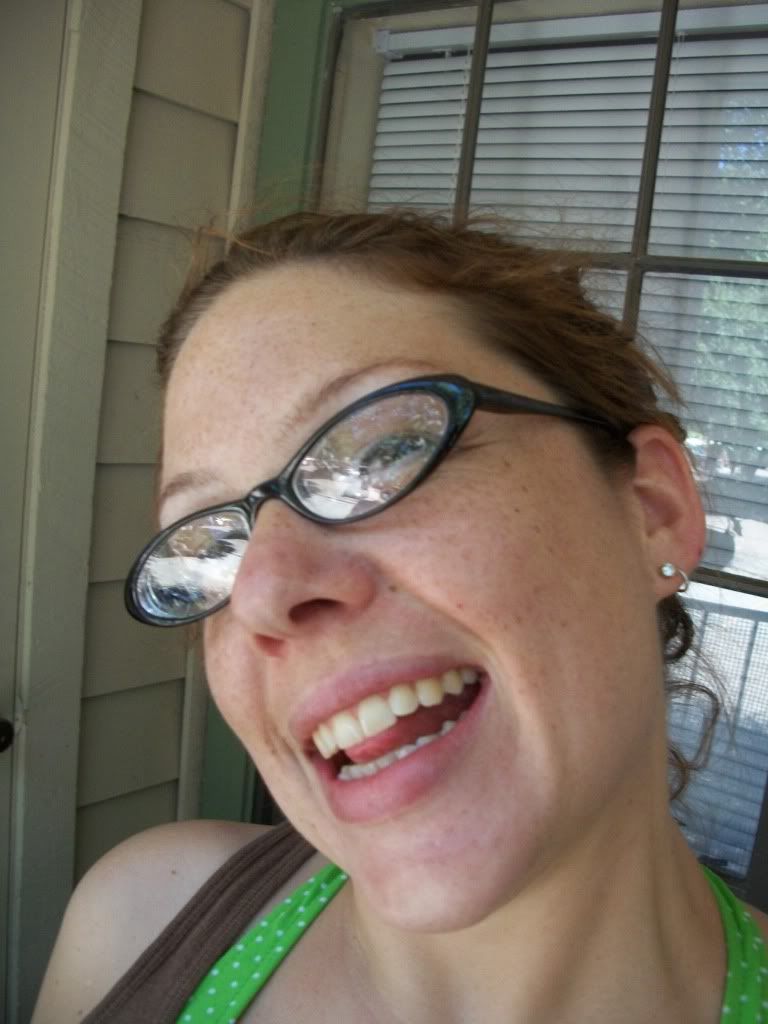 ALSO... pics forthcoming, but I went to buffalo exchange in austin to sell some clothes that my boyfriend said he never wears. They wouldn't take them because they're "not in style"... but I hadn't gone through them previously and he had a pair of mint condition JNCO's !!!!! OMG!!! I tried them on when I got home and they fit PERFECTLY!!! I'm sooooo excited, you have no idea! ^_^