My friend, Polly, and I did some dark kinderwhore carnival inspired makeup. I did hers and she did mine. This is what we came up with!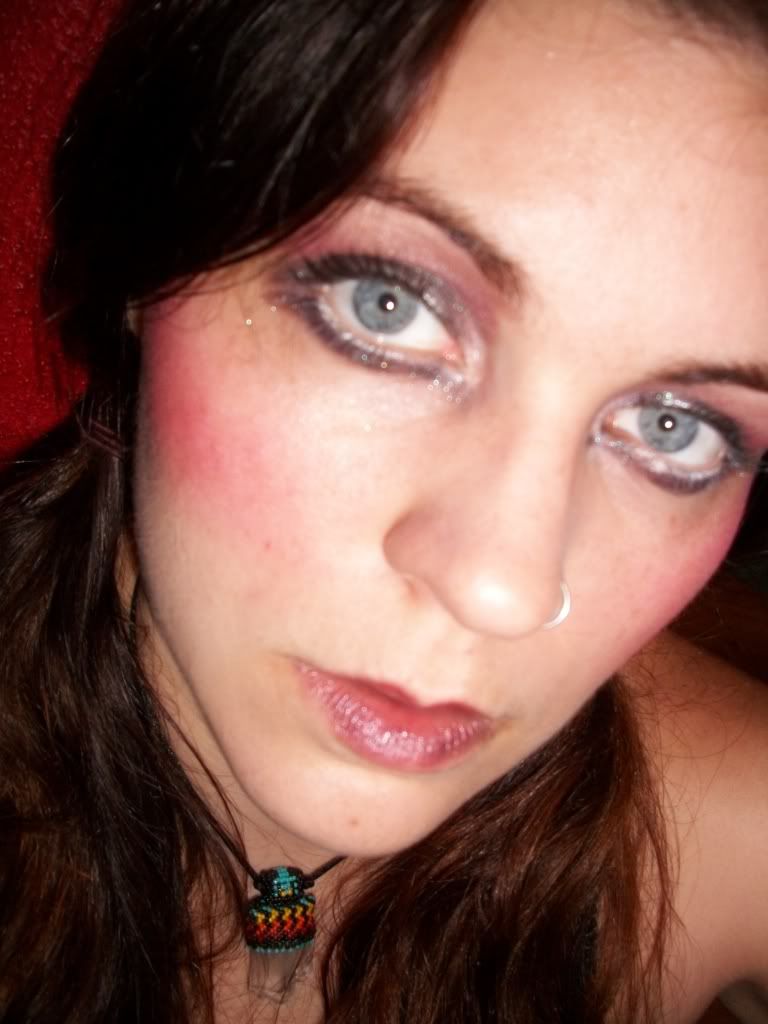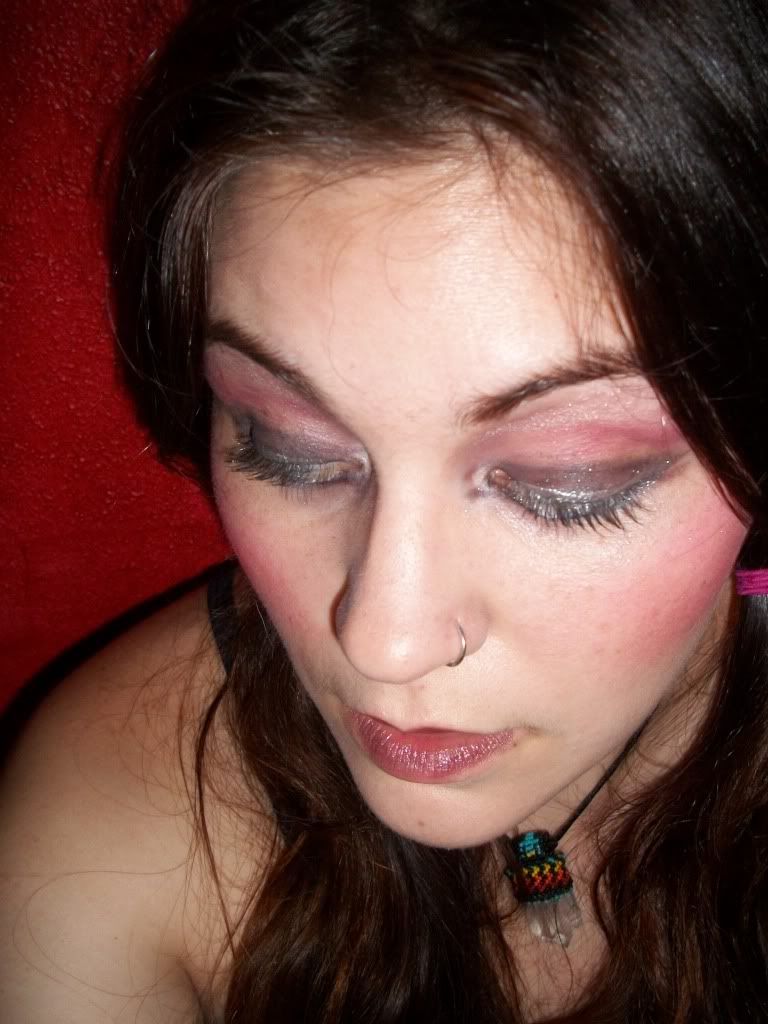 As you can see, this look is inspired (at least, in part) by miss
nukleopatra
and her manga inspired makeup. (which you can see
here)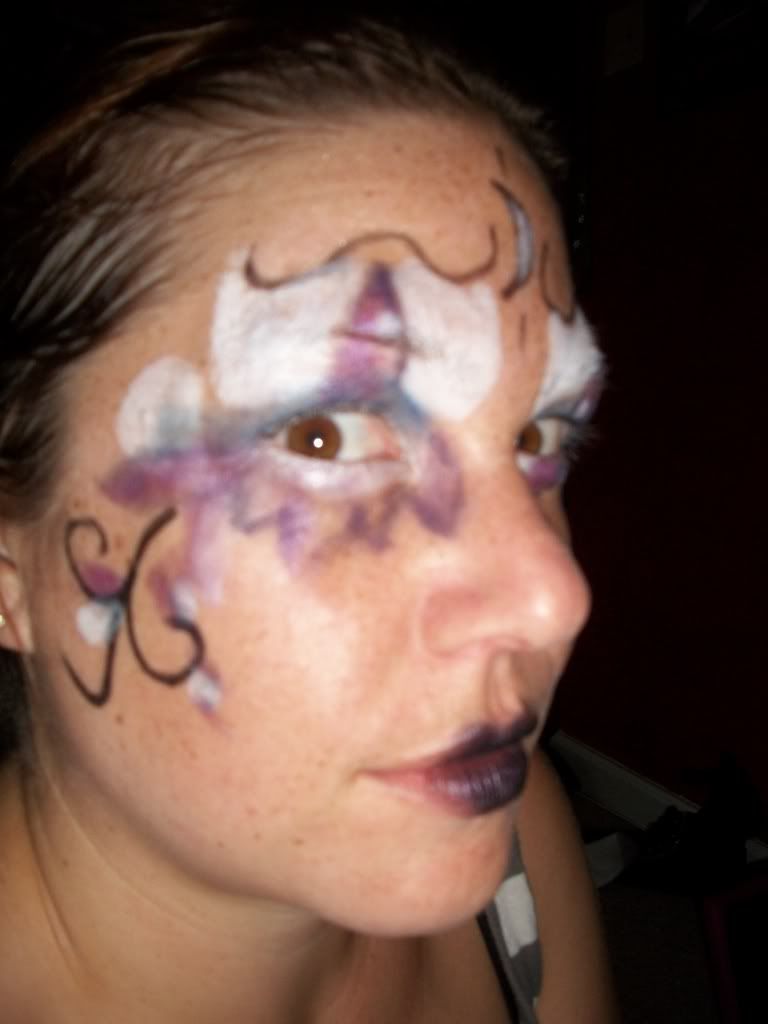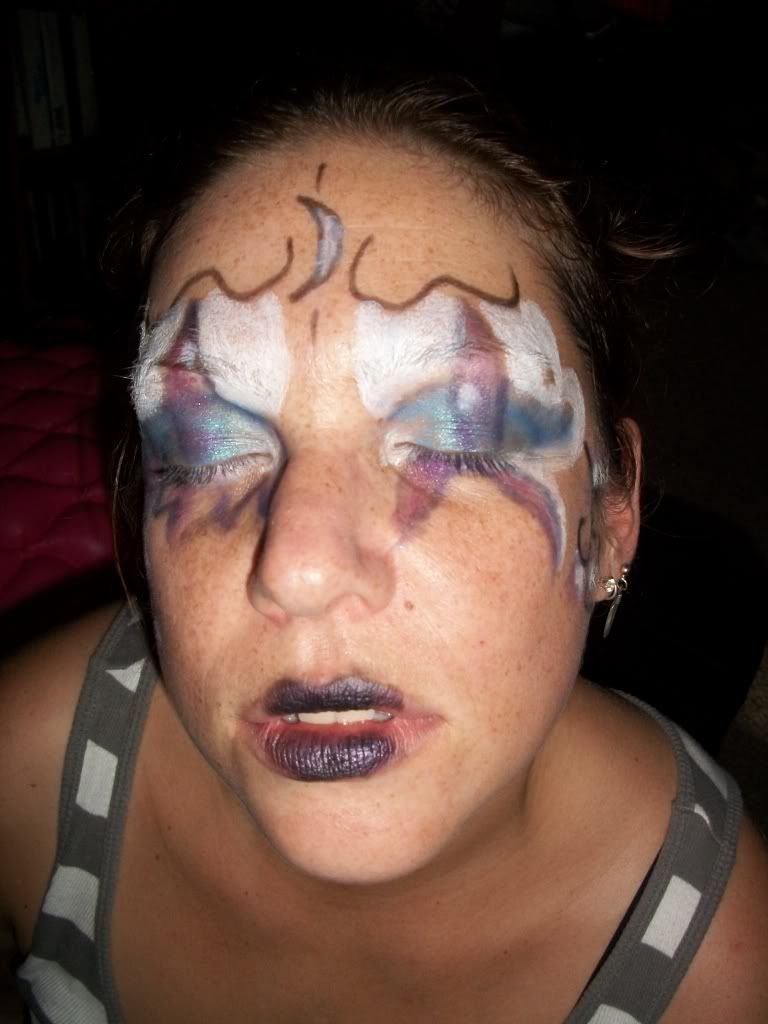 And... with glasses!