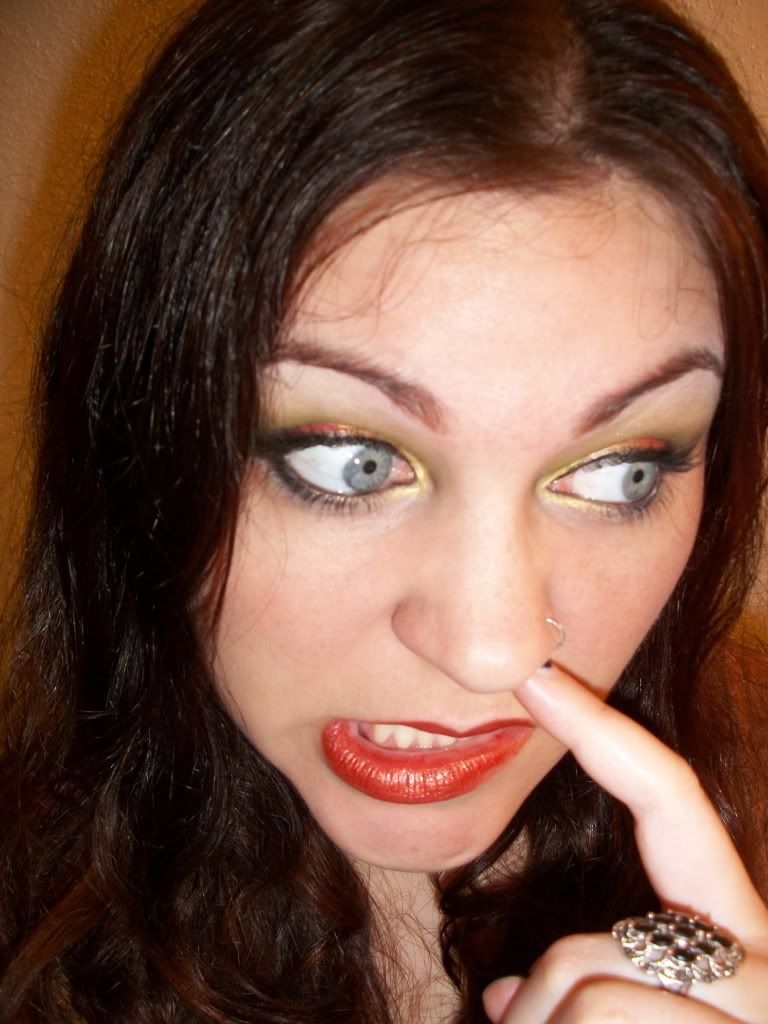 Today I did a brightly colored, summer smoky eye... Day man inspired, maybe? ^_-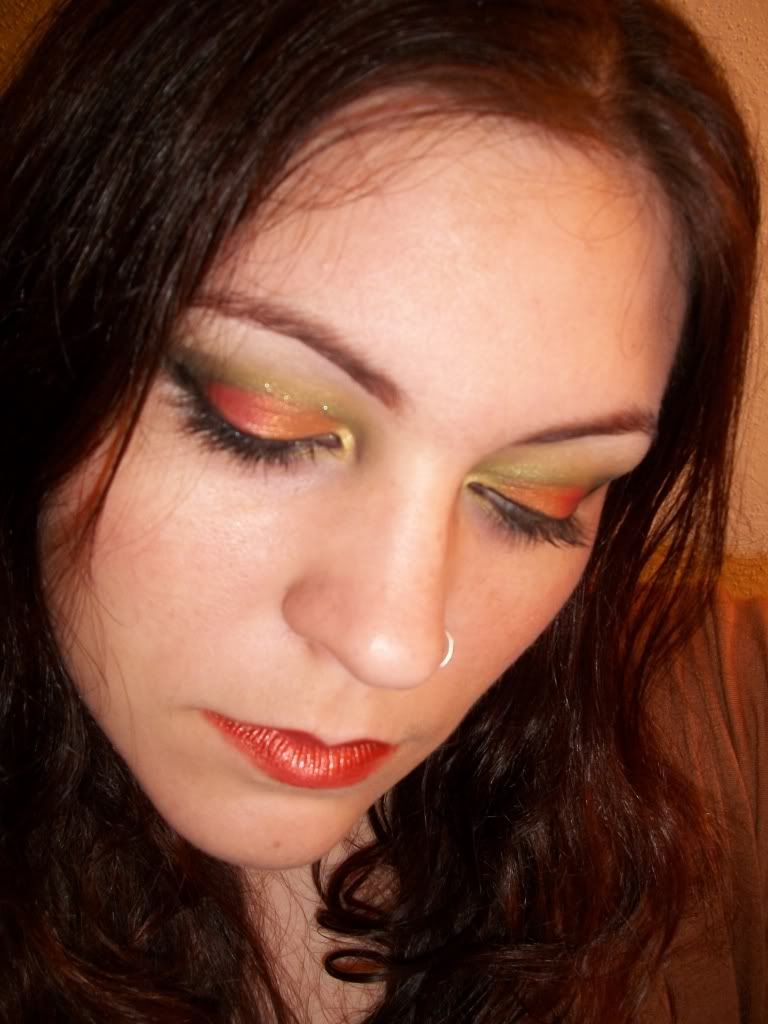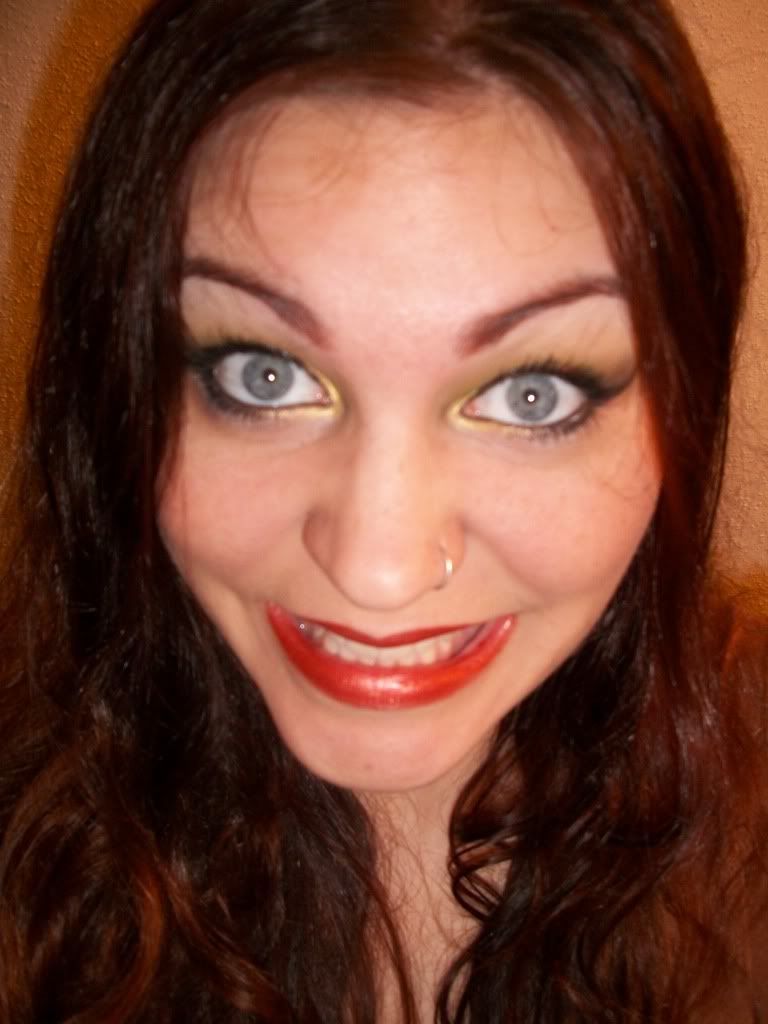 ANF oily lid primer "dark buff" applied to lid and slightly into crease
NYX jumbo pencil "milk" under eye, inner v, highlight and inner 1/3 of eye
Fyrinnae "pixy epoxy" to lid
Morgana Minerals "joust" to inner v and under eye
Fyrinnae "electro-koi" inner 2/3 lid
Fyrinnae "kamikaze" outer 1/3 lid
Fyrinnae "nonsense!" to crease
Morgana Minerals "Mordred" to cut crease tightly, then blend with nonsense upward
Fyrinnae "we're all mad here" atop and slightly above "nonsense"
Morgana minerals "joust" above that
blend well!!!
cg perfect blend "black" lower water line and outer 1/3 of upper water line
Erzuli naturagel liner "black" upper lash line and extended out to create tail
lightly to lower 1/3 lash line
CG perfect blend outer 1/2 lower lash line, smudged
smudged tail from upper lash line and blended WELL!!!
100% pure mascara "black tea"
Meow Fetish blush
Meow GAL blush
Physician's Formula spf 50 bronzer to contour
Morgana Minerals "pumpkin eater" lipsticks
Hope you liked! Have any of you tried Morgana Minerals or Fyrinnae? What are your favorite colors?