This look is pretty dark. I just decided to go with a harvest inspired look... cuz I can't wait till Haloween!!!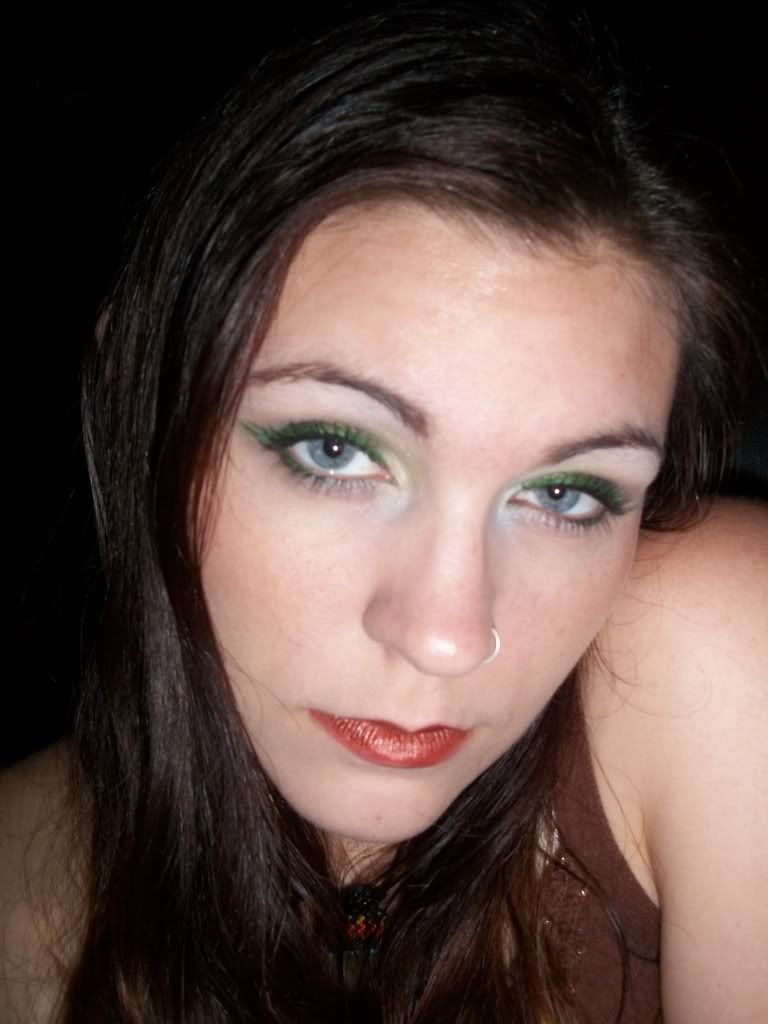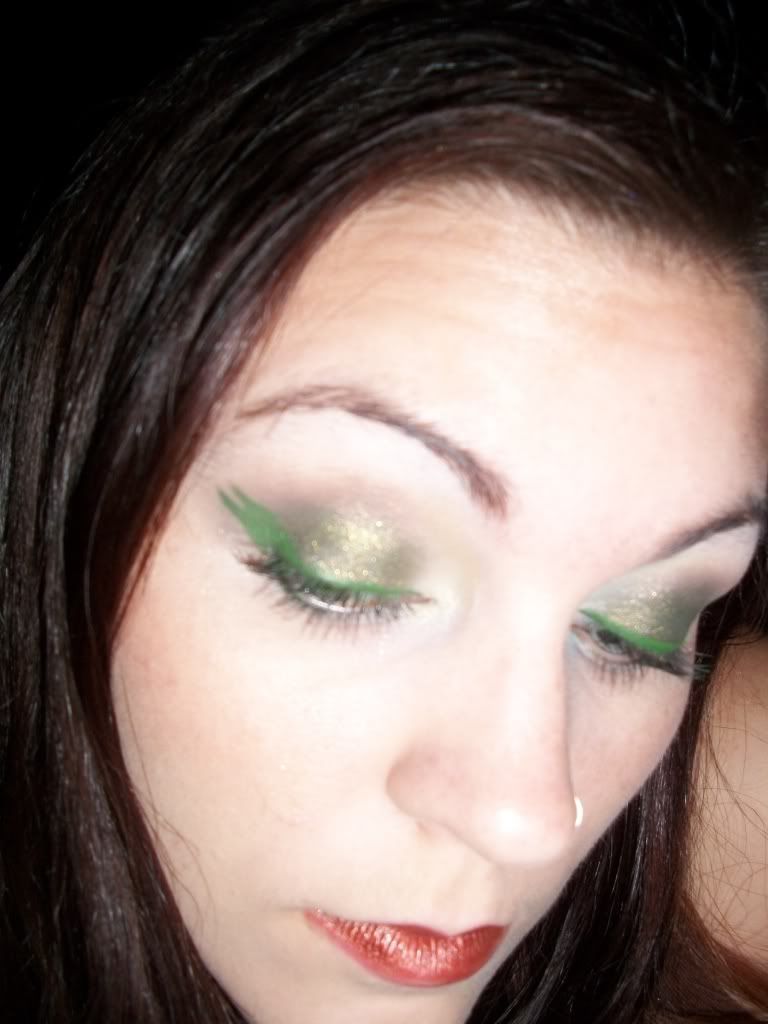 Here's what I used:
Fyrinnae primer
pixie epoxy (on lid)
GDE "cloud coverage" to inner v and to highlight
GDE "electric lemonade" layered on inner v
GDE "he loves me not" outer 2/3 crease, rounded
Fyrinnae "one night in belfast" to outer 1/3 lid
Fyrinnae "dressed to kill" on remainder of lid
GDE "olivia green" mixed with ANF mixing medium applied as liner (double winged)
100% pure in "black tea"
Mixed Physician's formula with ecco bella for face
Meow bronzer "thong" for cheeks
Morgana minerals "pumpkin eater" for lips