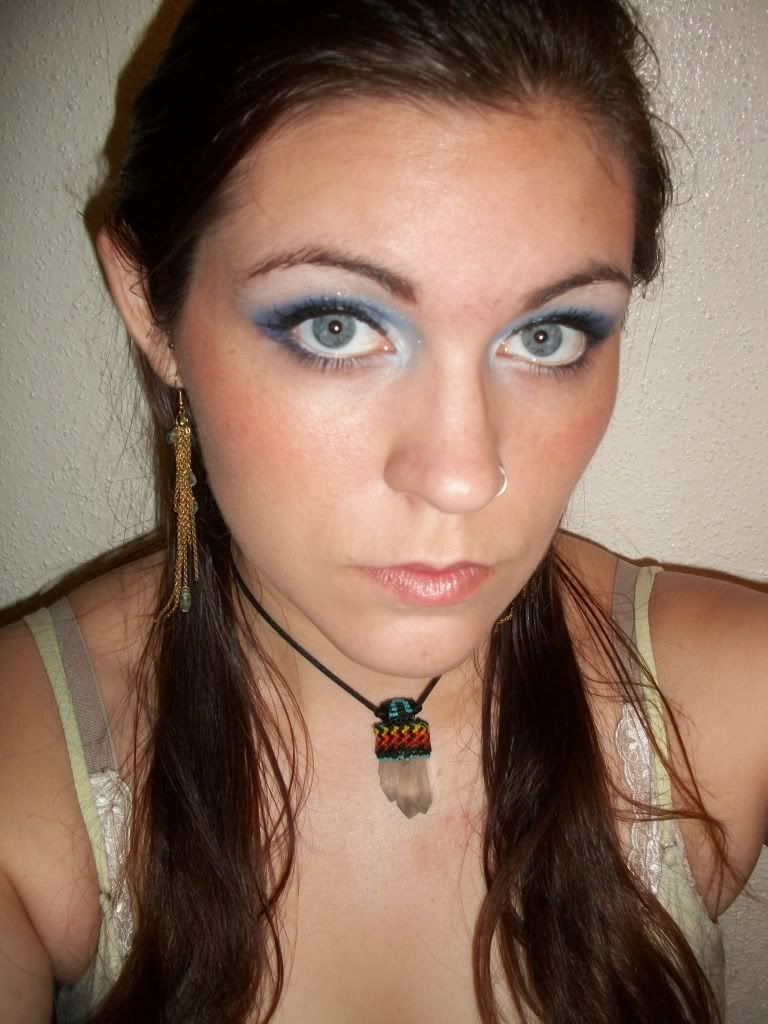 I generally do more angular, cat eye - type looks. One of my favorite bloggers, Blix, does some INCREDIBLE looks, but they are generally more rounded (as compared to mine)... so i decided to give that a try. That's why I'm calling this look Blix Blue. I'm really proud with the results!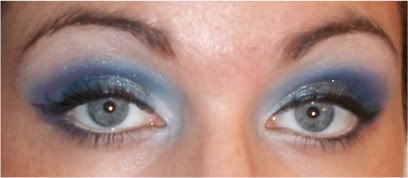 Here's what I used:
Fyrinnae primer
fyrinnae pixie epoxy (to lid)
Shiro "lance the dragon trainer" applied in an arc from outer v to mid crease
Meow "wild child: Geek cred" blended with shiro in crease
Detrivore "ophelia" blended with "geek cred" in crease
GDE "cloud coverage" inner v and slightly onto lid and crease, blended up with "ophelia"
Fyrinnae "sleepy hollow" outer 1/3 or so of lid
Fyrinnae "mirrors" to the remainder of lid, blended well with "cloud coverage" and "sleepy hollow"
Fyrinnae "biker chick" mixed with ANF mixing medium, applied to upper lash line
Meow "ScandalEyes: Monica L" above crease
GDE "cloud coverage" LIGHTLY to highlight and to lower water line
Face was mixture of physician's formula and ecco bella
contoured cheeks with physician's formula light bronzer
highlighted cheeks wih Meow "crystalline Cat: Moonstone"
Blush was Meow "VIP: Tart"
Lips is rosy lip butter from herbal mineral