This look was inspired by celestial bodies... particularly, saturn.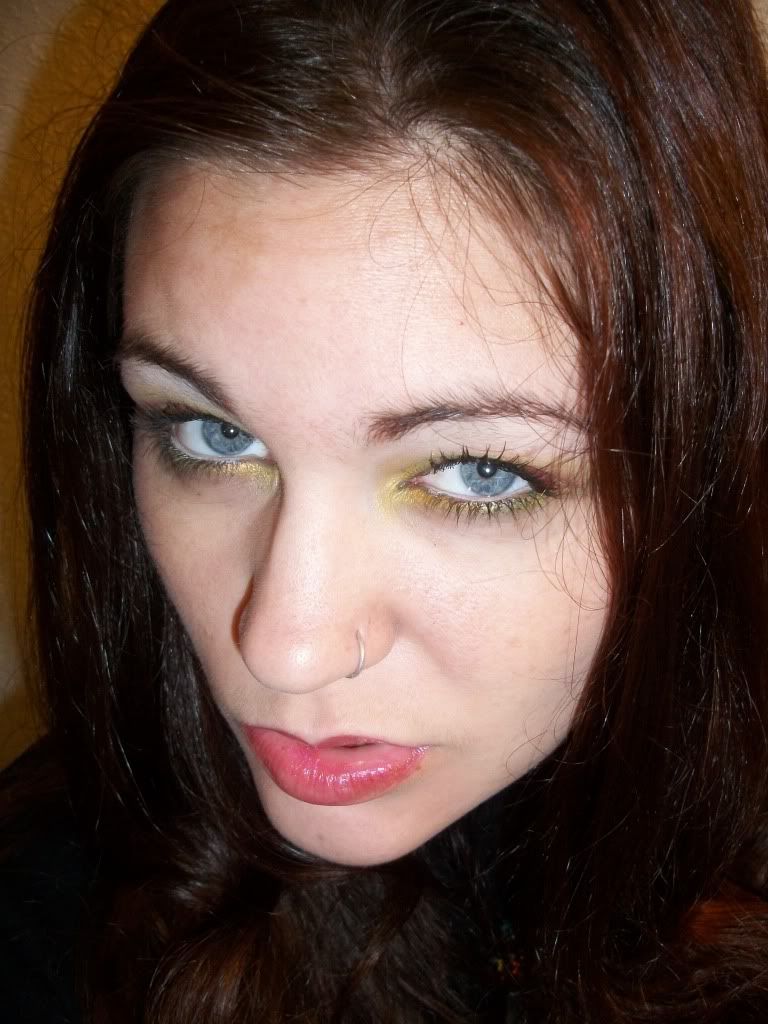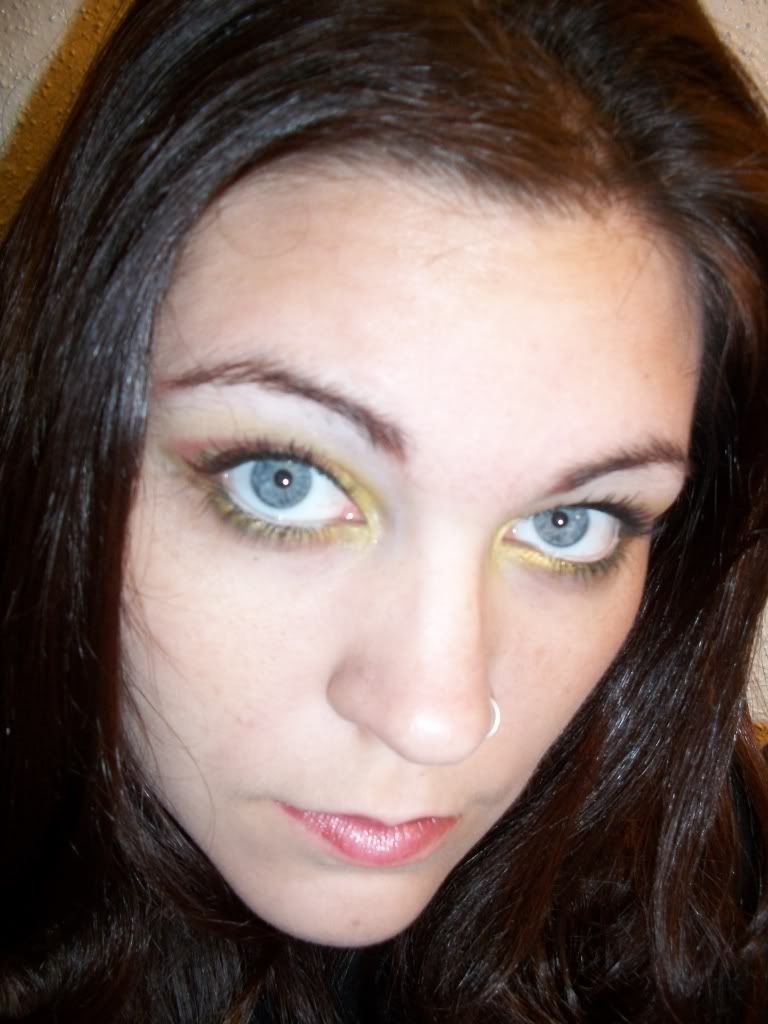 e.l.f. primer
GDE "cloud coverage" inner v, blended up and LIGHTLY as highlight
GDE "electric lemonade" layered over "cloud coverage" and above "Teen Spirit"
High Voltage "Teen Spirit" to crease in a distinct arc (see pic)
pixie epoxy on lid
High Voltage "Ticket to Ride" outer 1/3 of lid
High Voltage "Pin Up" to the remainder of lid, blended
High Voltage "Electric Avenue" under eye
High Voltage "Teen Spirit" to line upper lid and on brows (lightly)
100% pure mascara in "black tea"
lips were Fyrinnae Glitter Kittiez (I think.. I know, fail)
blush was Meow bronzer "thong"