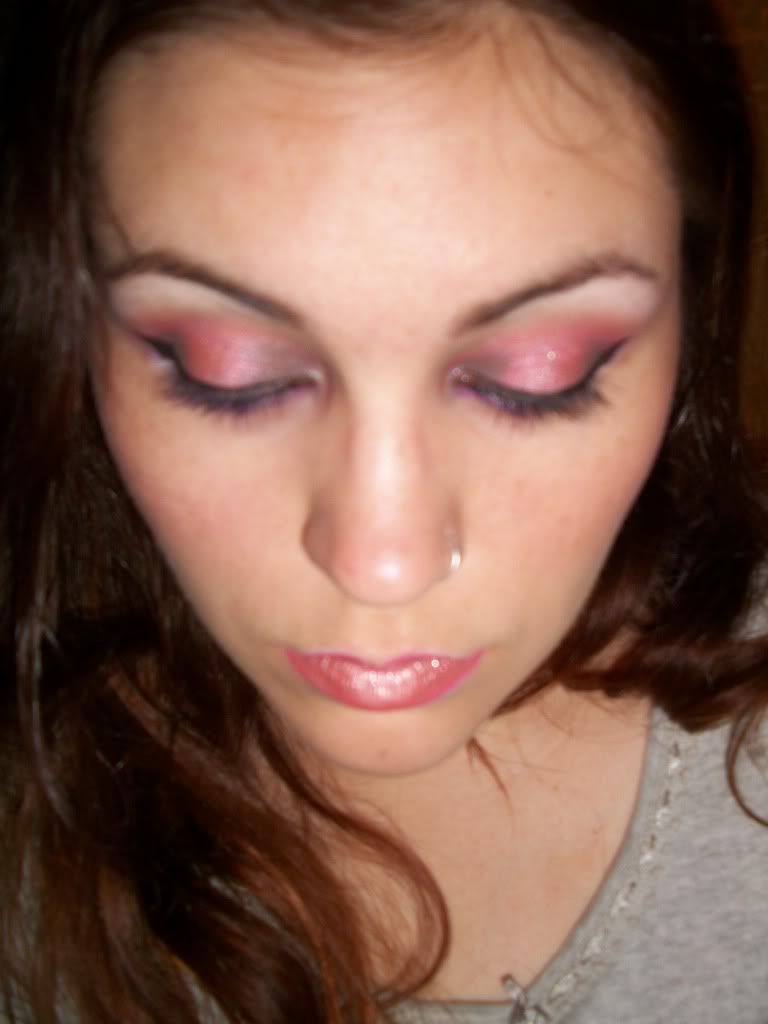 sorry... I could only get one pic before the camera died.
Anf primer
pixy epoxy
Shiro "mewtwo" to inner 1/3 and outer 1/3 lid
NYX jumbo pencil in Milk under lower lashline and to highlight
Shiro "mew" inner 1/3 of lid
Detrivore "sexualis" to crease
GDE Phyrra under lower lashline and tightly to crease
AL "psychocandy" to inner 1/3 lid over "mewtwo"
e.l.f. liquid liner "black"
hard candy 1000 lashes "divine lashes" mascara
face: meow and ecco bella mixture
cheeks: Meow "what's new pussycat?"
lips: lined with jordana white, then Manic panic vampire red and fyrinnae lip luster "lickable"