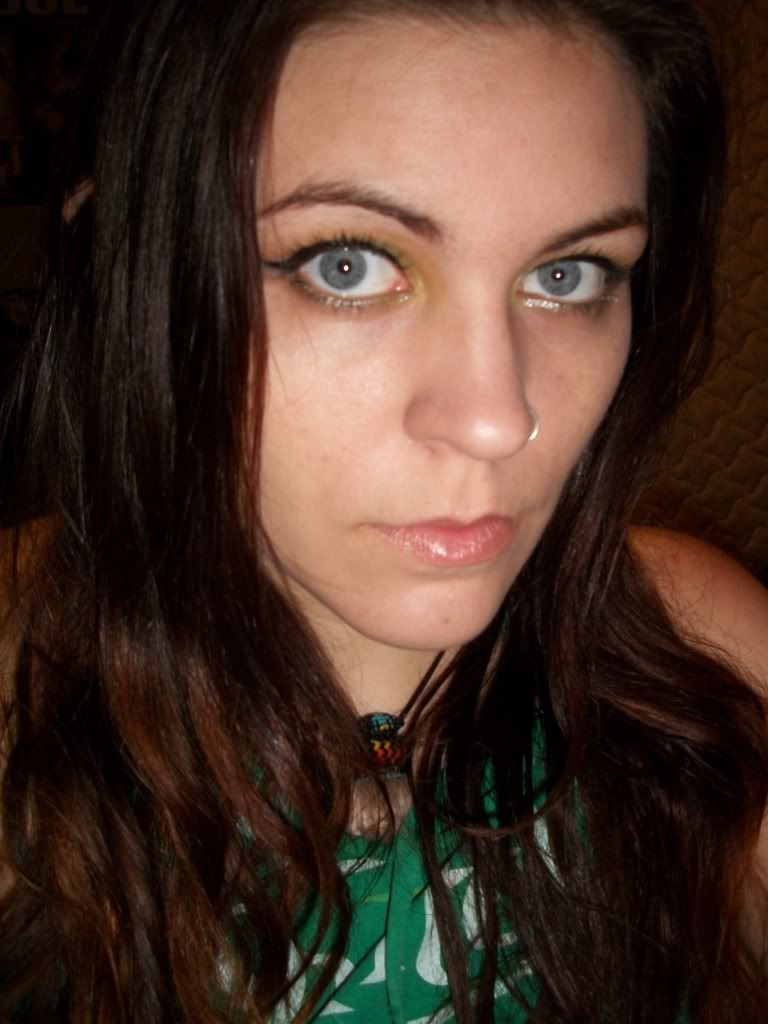 I wanted to do a mostly matte look today, but I still ended up layering the sparklies!!! I also wanted to try out my e.l.f. liners to see how they fare for the day. I did a test run of the primer yesterday, and it didn't do so well. It got super crease-y by the end of the day. Of course, there are two different primers and I've heard rave reviews about the other one.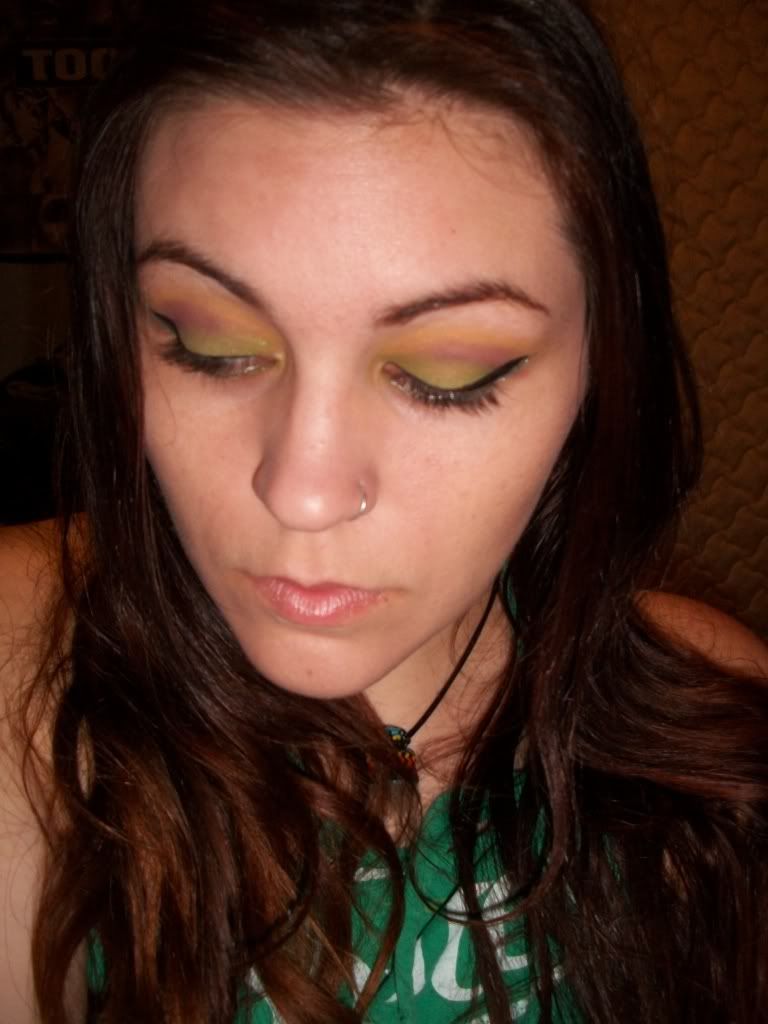 Apply ANF dark primer up to right above the crease
Fyrrinae "Nonsense!" to lid and under eye
Fyrinnae "We're All Mad Here" layered atop
AL "Real Gone" to crease, widely
AL "Italian Ice" layered atop
GDE "Tokyo" tightly to crease
AL "Blue Monday" layered atop "Tokyo"
Fyrrinae "Princess of Darkness" layered atop "Tokyo"
e.l.f liquid liner from the back to school eyeliner trio
"black" on top
"silver" on bottom
Face:
Physician's Formula Healthy Wear Pressed foundation in spf 50
Meow mixture dusted lightly on top
Physician's Formula bronzer in light
Fyrinnae "Mineral Finishing Powder"
Lips:
Alba "Coconut Cream Lip Balm"