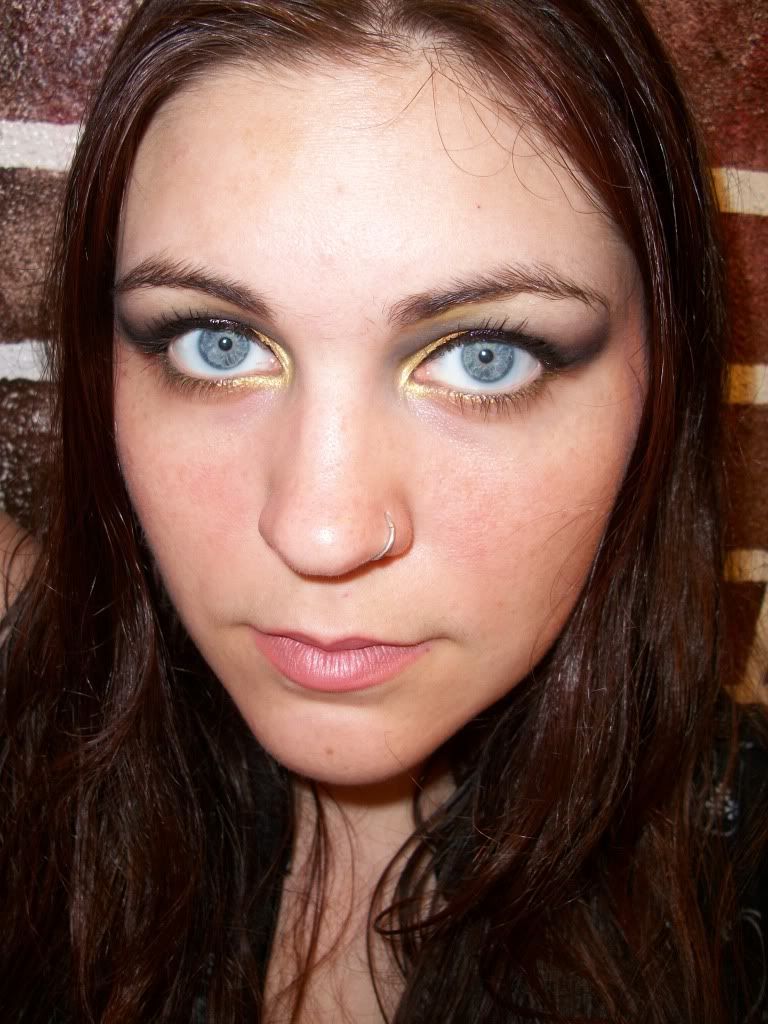 Trying another avant garde look tonight.
I had an interview this morning, so I had to try and keep it neutral.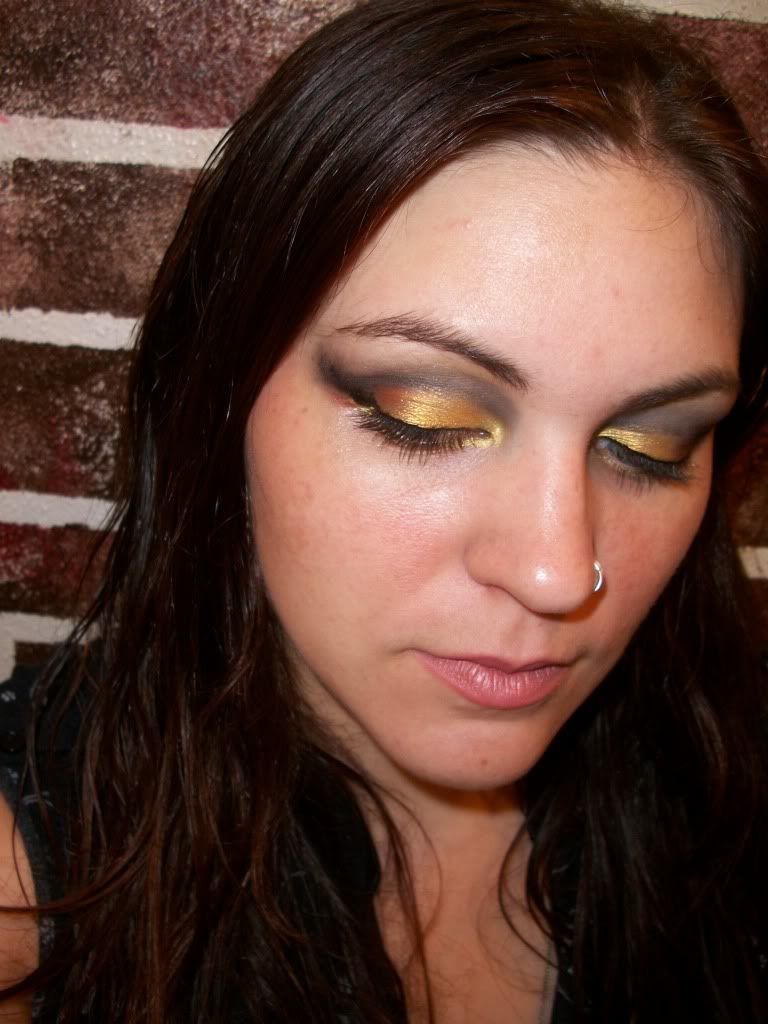 Here's what I used:
Morgana Minerals "joust" inner v and under eye
Shiru "Charmander" on lid
Aromaleigh "italian ice" highlight
Aromaleigh "black angel" crease (a thin line above lid to outer corner of eye to be blended with crease color)
meow wild child "Geek Cred" crease
Aromaleigh "Bad reputation" outer corner of lid and into crease blended well
Lined upper lash with Erzuli naturagel liner in black and extended to create wide wings... blended the wings to create a smokey cat eye
Boots no7 mascara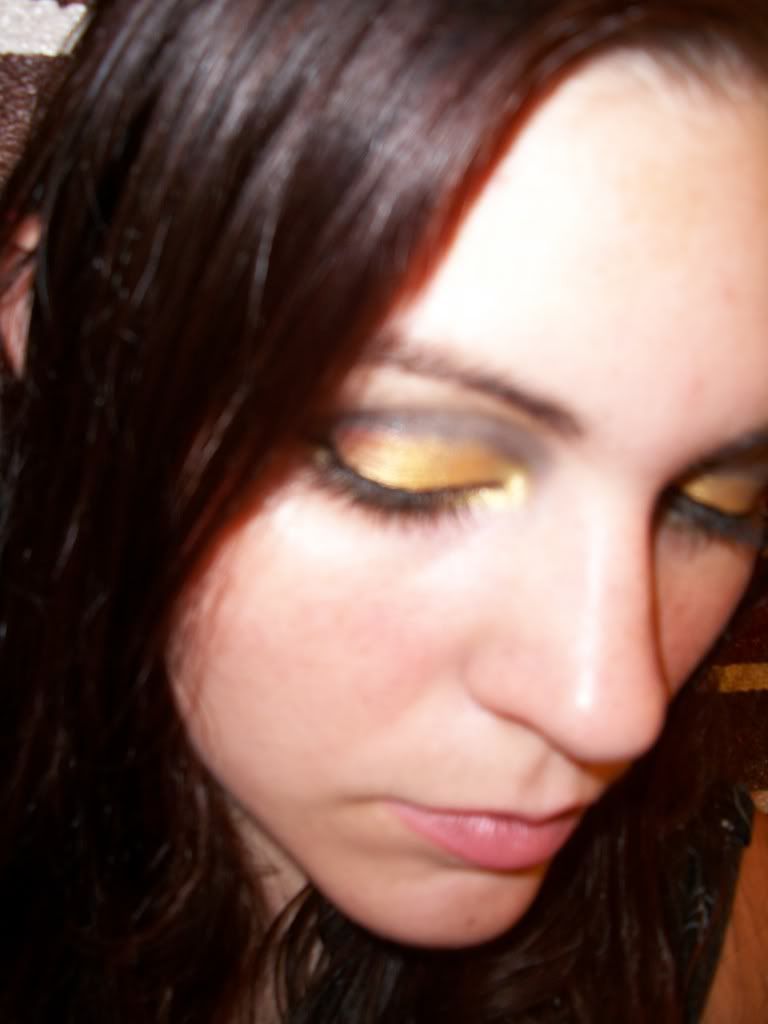 Cheeks:
Detrivore "Gallows"
Face:
Meow Pampered puss Sphynx 1+2 mixture
Lips:
Fyrinnae "Deceptive Innocence"
Now... onto my night look... I added a branch with little flowers. I created the branch with Erzuli naturagel liner in black. Some of the flowers were Detrivore "sexualis" (using the same brush I created the branch with... didn't wash it to make it a bit darker). Then, I washed the brush and mixed Aromaleigh "psychocandy" and Shiru "jigglypuff" to create the rest. Lastly, I dipped a blending brush in Shiru "bulbasaur" and applied lightly around the flowers.