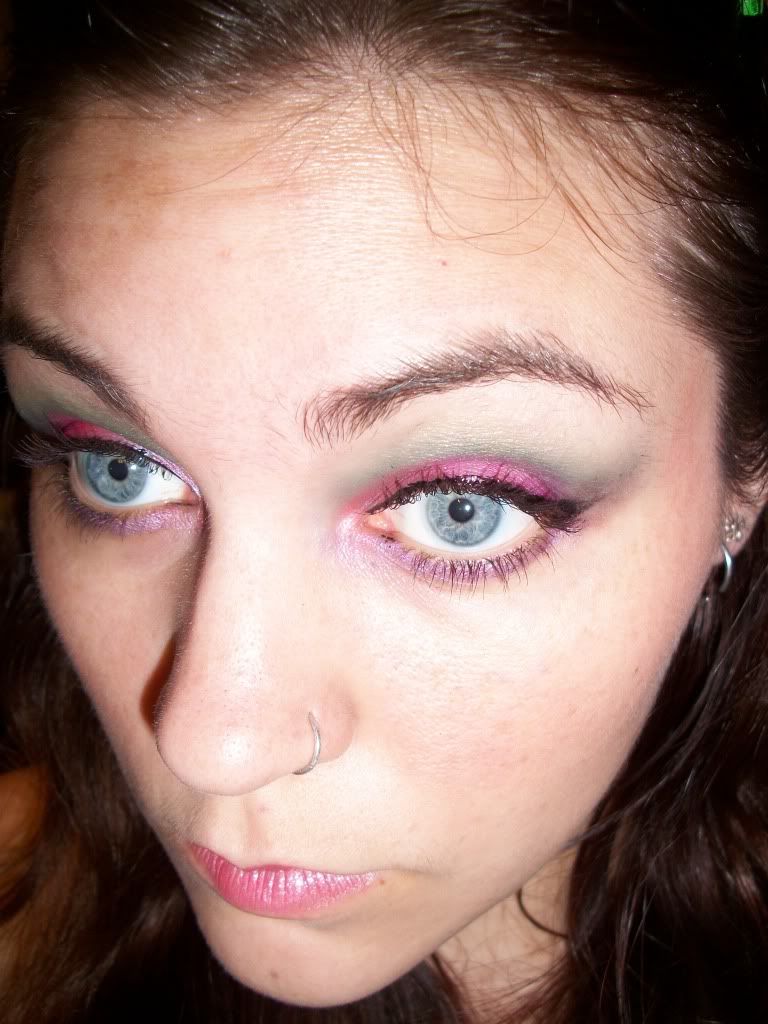 This look has a lot of vibrant summer colors. Mostly Pinks, Greens and a teency purple. Makes me think of lollipops.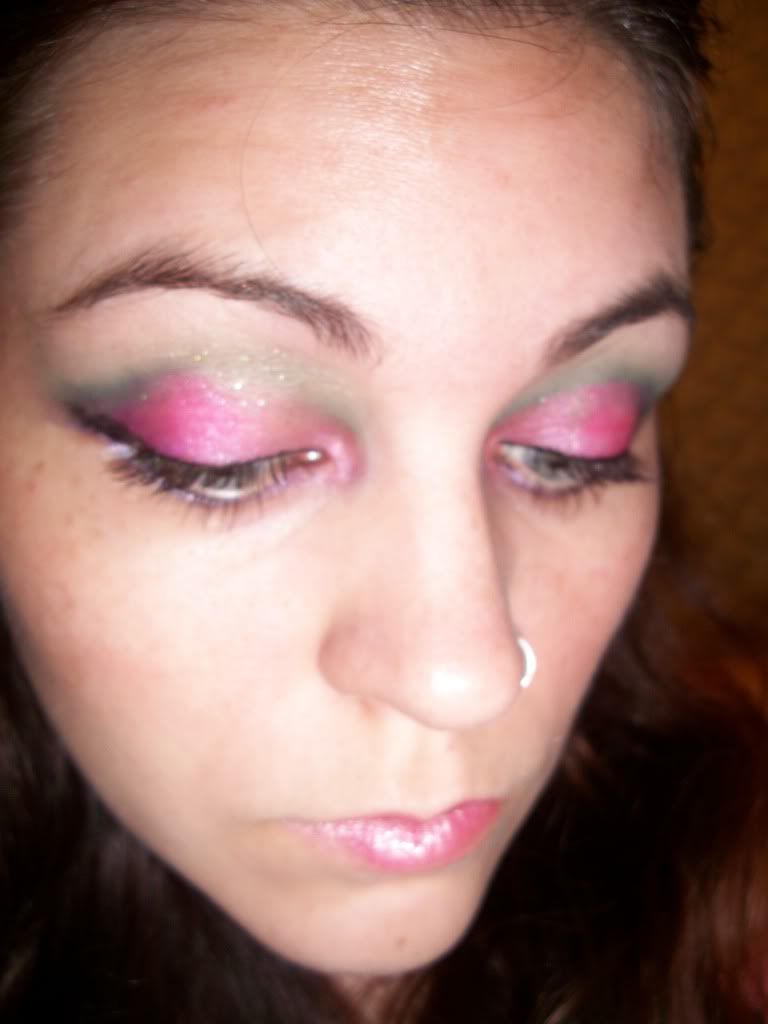 Pixie epoxy to lid, crease, inner v, and under eye
Detrivore "Sexualis" inner v, first 1/3 of lid, and highlight
Shiro "Butterfree" under eye and inner v (blended with sexualis)
Aromaleigh "psychocandy" 2nd 1/3 of lid
GDE "Phyrra" outer 1/3 of lid
Shiro "Bulbasaur" crease
Erzuli Naturagel liner in "black" lined upper lash line
100% pure "blackberry" mascara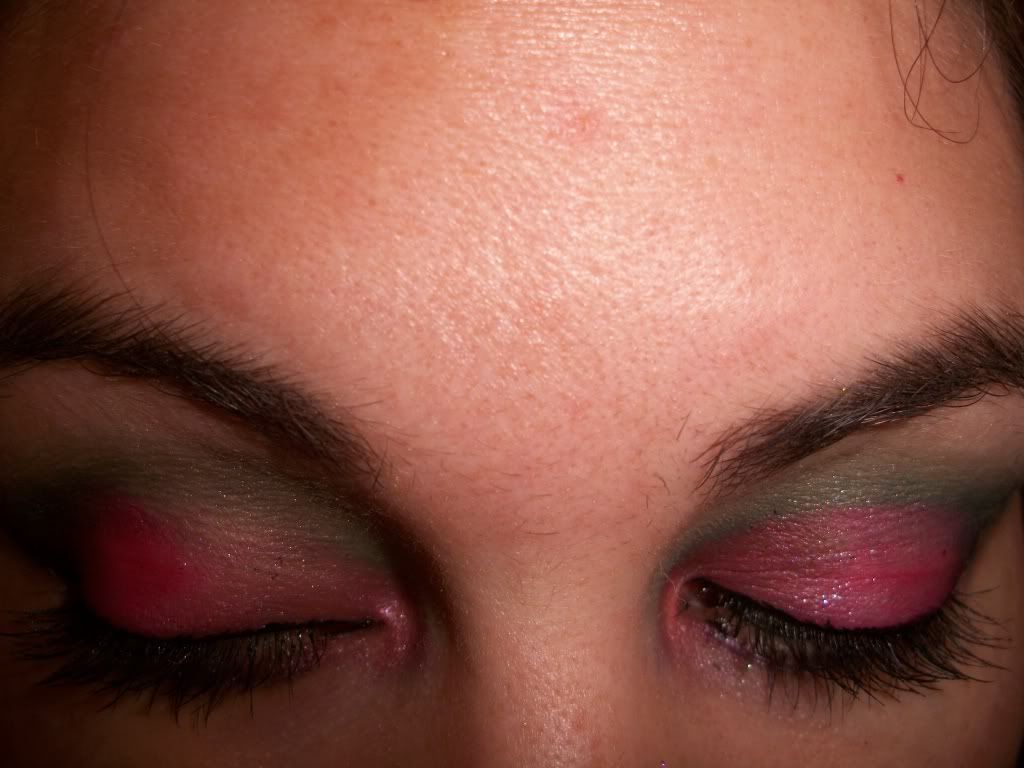 Face
Meow pampered puss mixture (equal parts himalayan 1+2)
Detrivore "Gallows" Blush
Lips
Fyrinnae "lickable"
What does it make you think of?