This look is from a few days ago. It was my friend's birthday...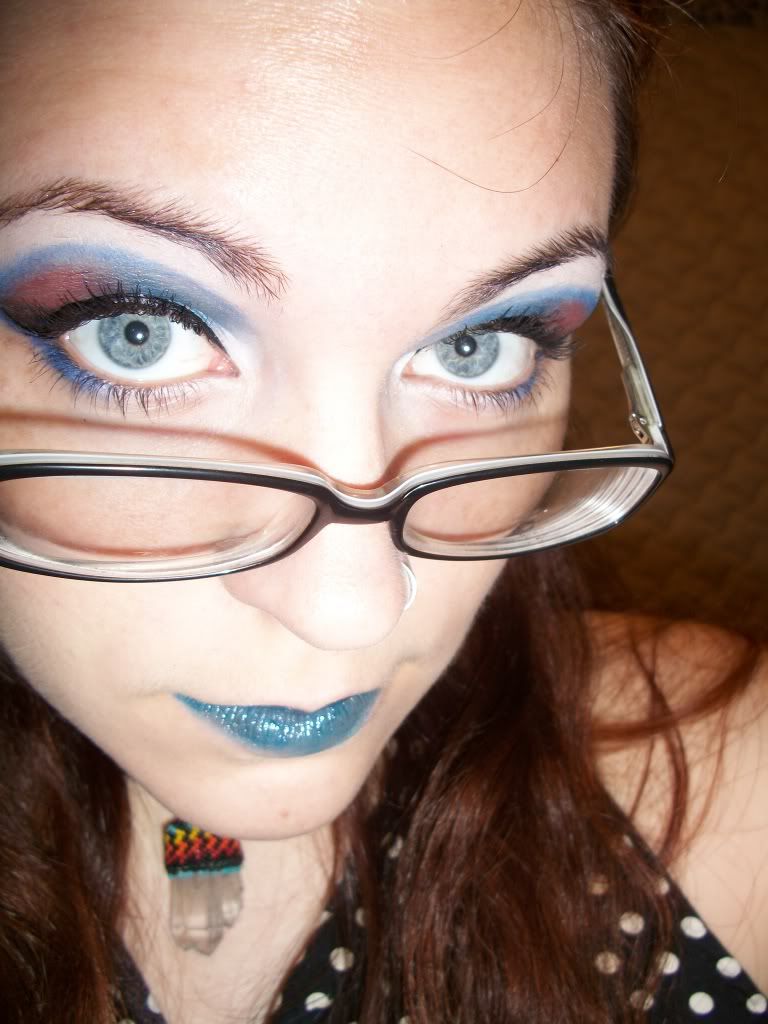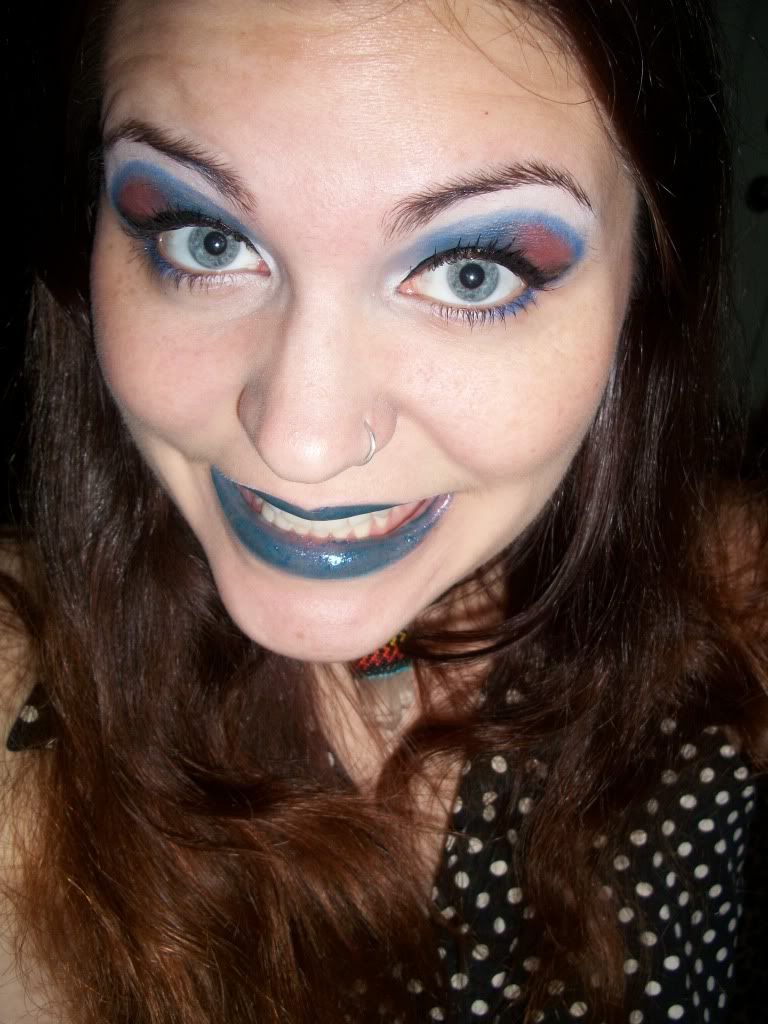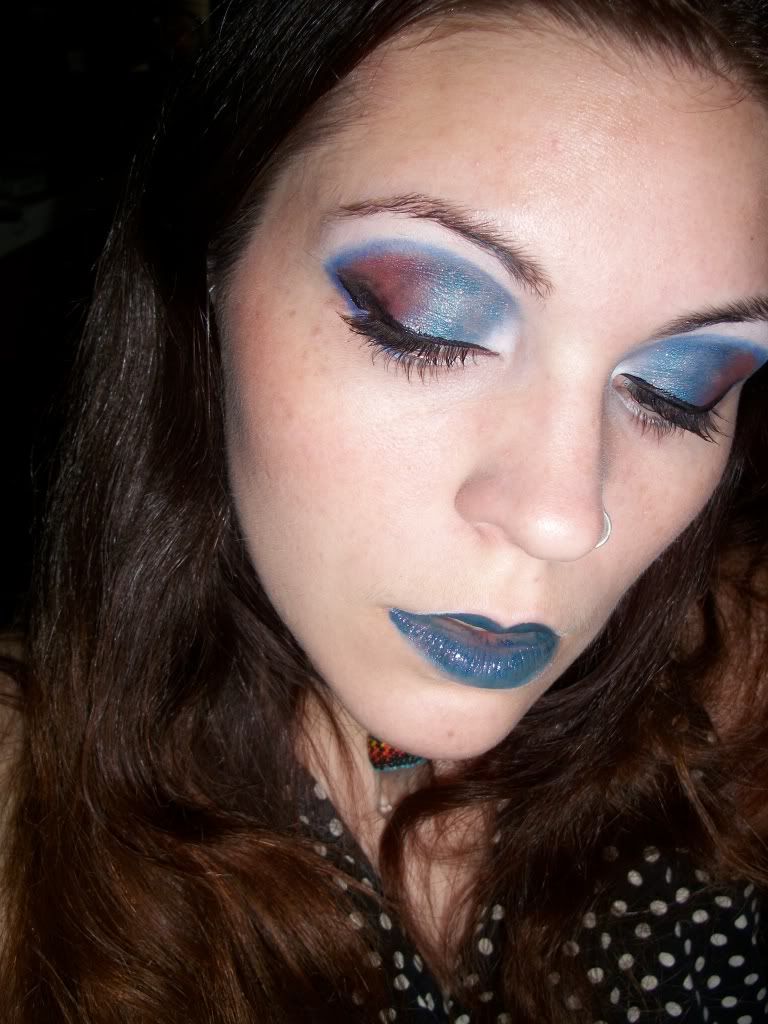 fyrinnae cheshire cat grin to cut crease and onto lower lash line
Morgana fortress to outer 1/3 lid up to crease
fyrinnae curiouser and curiouser to remainder of lid
GDE ladies night to inner v and under lower lash line
e.l.f. liner black... I also used a q-tip to make it look smudgey on the ends (if you look closely you can see it)
100% pure mascara
morgana minerals lipstick in blueberry
can't remember the blush or anything else... just that I had to use fortress again. I had forgotten how AWESOME that color is!