I was wearing blue, yellow and a bit of green... so I decided to match my eyes to my outfit yesterday. Here's what I came up with: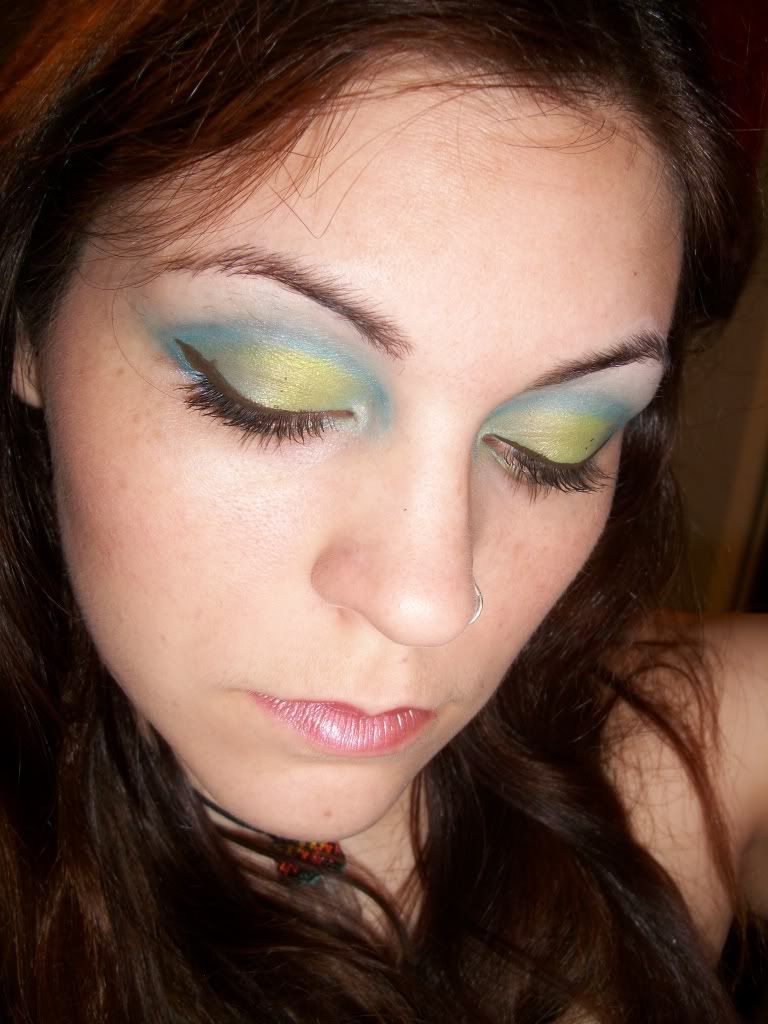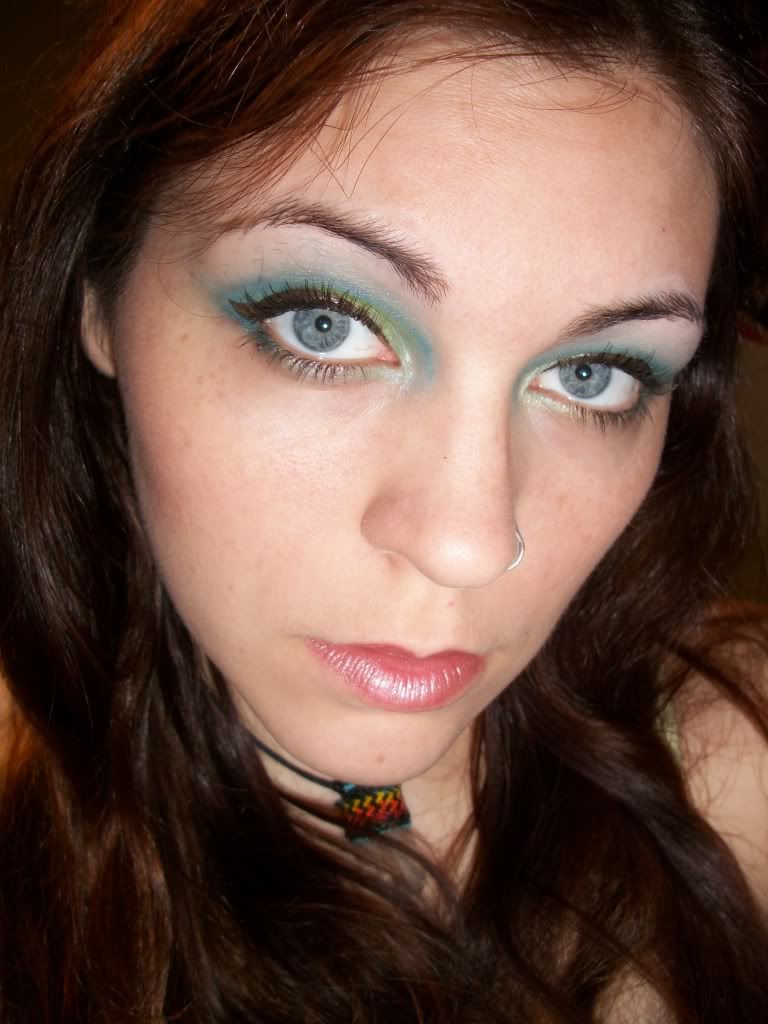 fyrinnae primer to lid
detriore primer to lid
Detrivore "coward" to inner v and under eye
Detrivore "Dr. West" to lid
Detrivore "ophelia" layered over "coward" in inner v and under eye
Meow "guilty pleasures" reality t.v." to crease
shiro "squirtle" to crease
Meow "scandaleyes: bonnie P." to outer 1/3 lid
lined with e.l.f. liquid liner "coffee"
100% pure mascara "black tea"
fyrinnae "lickable" on lips
Meow glow powder in "opal"
Meow blush in "saucy"
Meow skinny dippers "medium himalayan"
I also used meow cosmetics frisky himalayan for foundation (but I mixed a bit of inquisitive and sleek in there to lighten it up a bit)